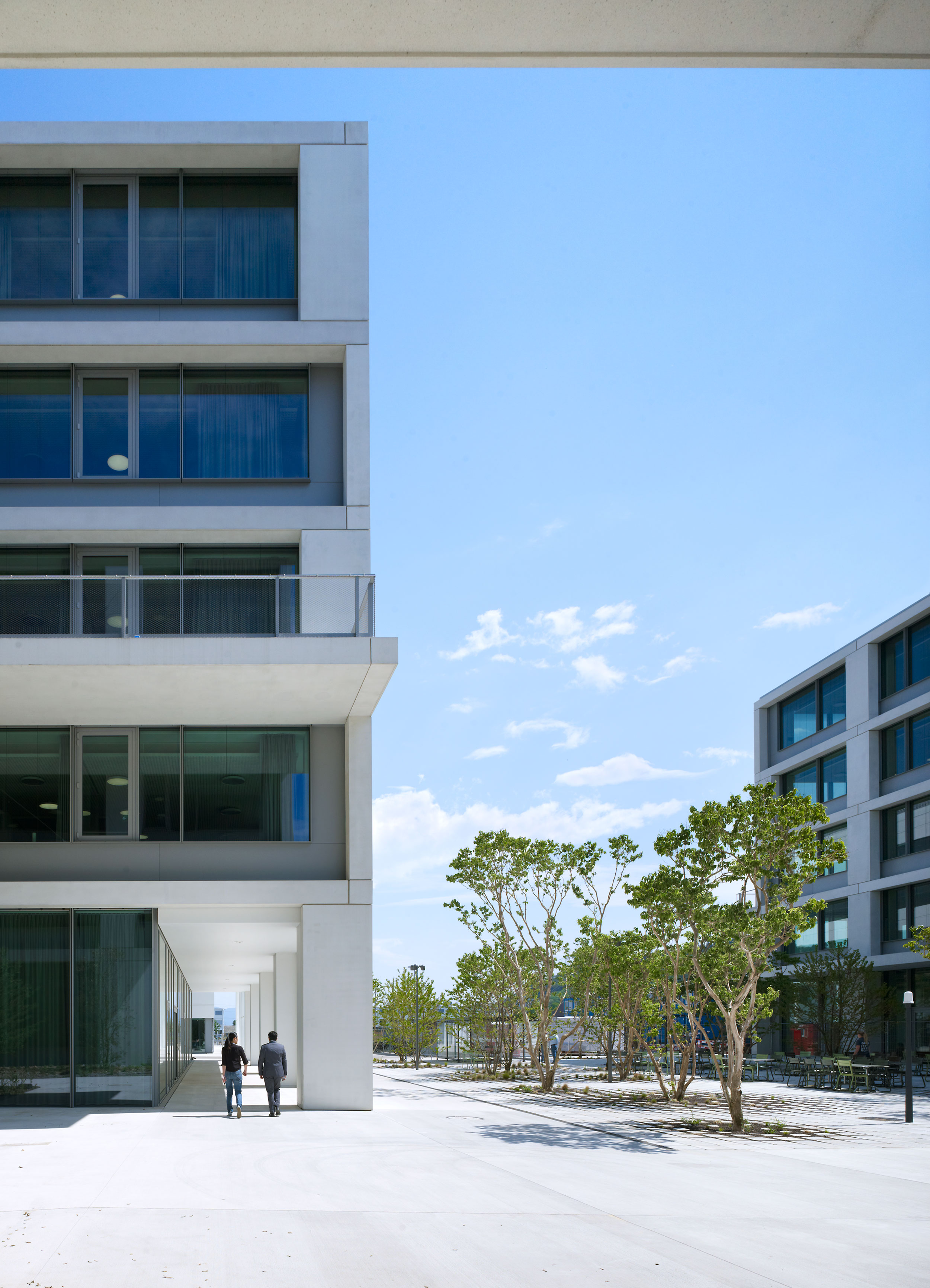 It is the design that gives shape to the living being; It's the colour that gives them life. This is the divine breath that animates them. Denis Diderot - Philosopher
Pure and simple
Colour is intimately linked to psychological stimuli. It conveys information by differentiating elements and accentuating contrast, and has an inherent symbolic significance in communication. A specific colour scheme is used to express meaning and a basic philosophy.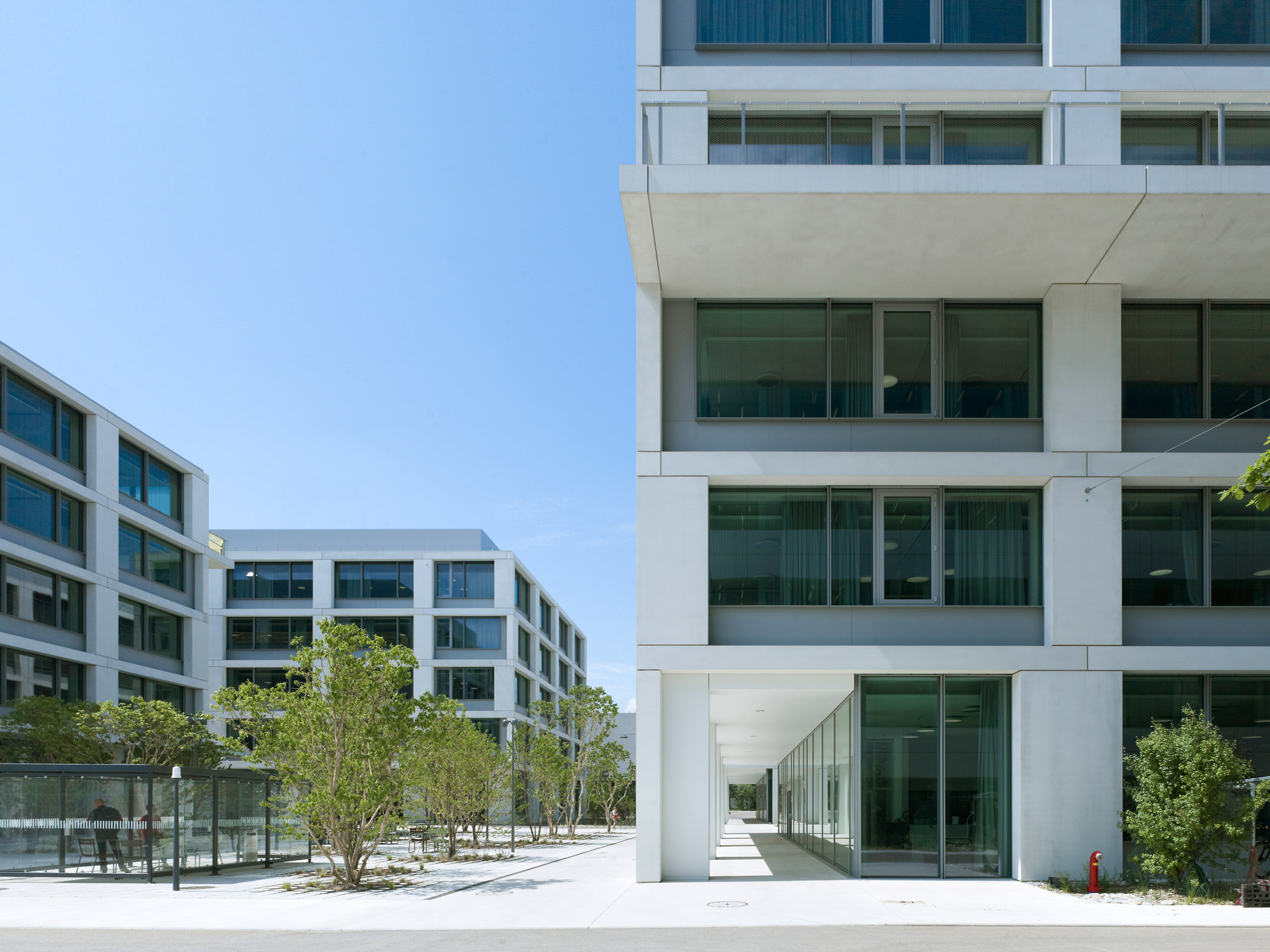 Clean
White and light grey enhance the clarity of the architectural form and set the stage for the discreet coloring of elements. They are the preferred colour tones as they communicate the image of cleanliness, a paradigm for a healthcare company.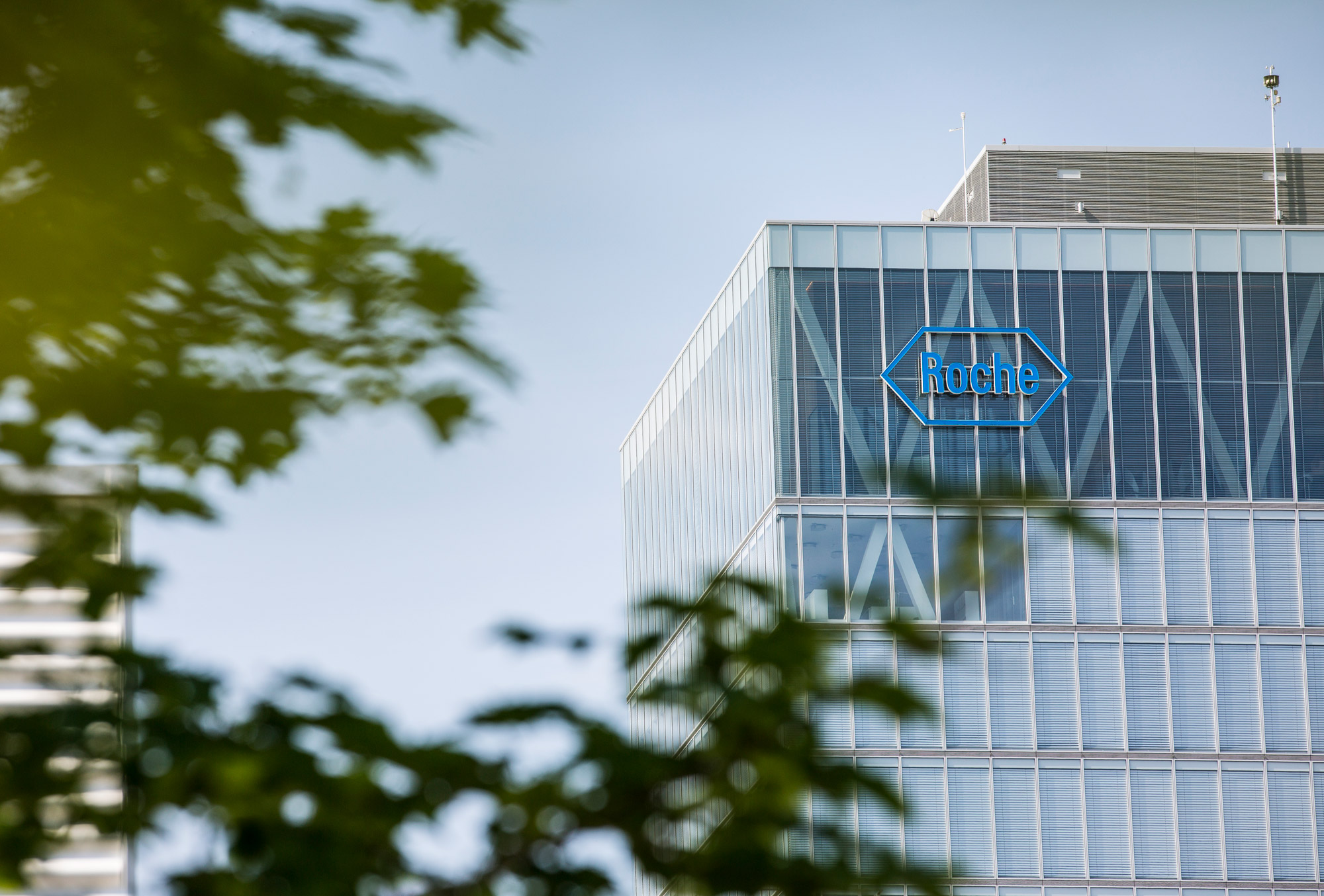 Representative
Blue, the colour of the logo, stands out effectively against white surfaces. Do not use the blue in building elements. Refer to standard colours listed in the Roche Brand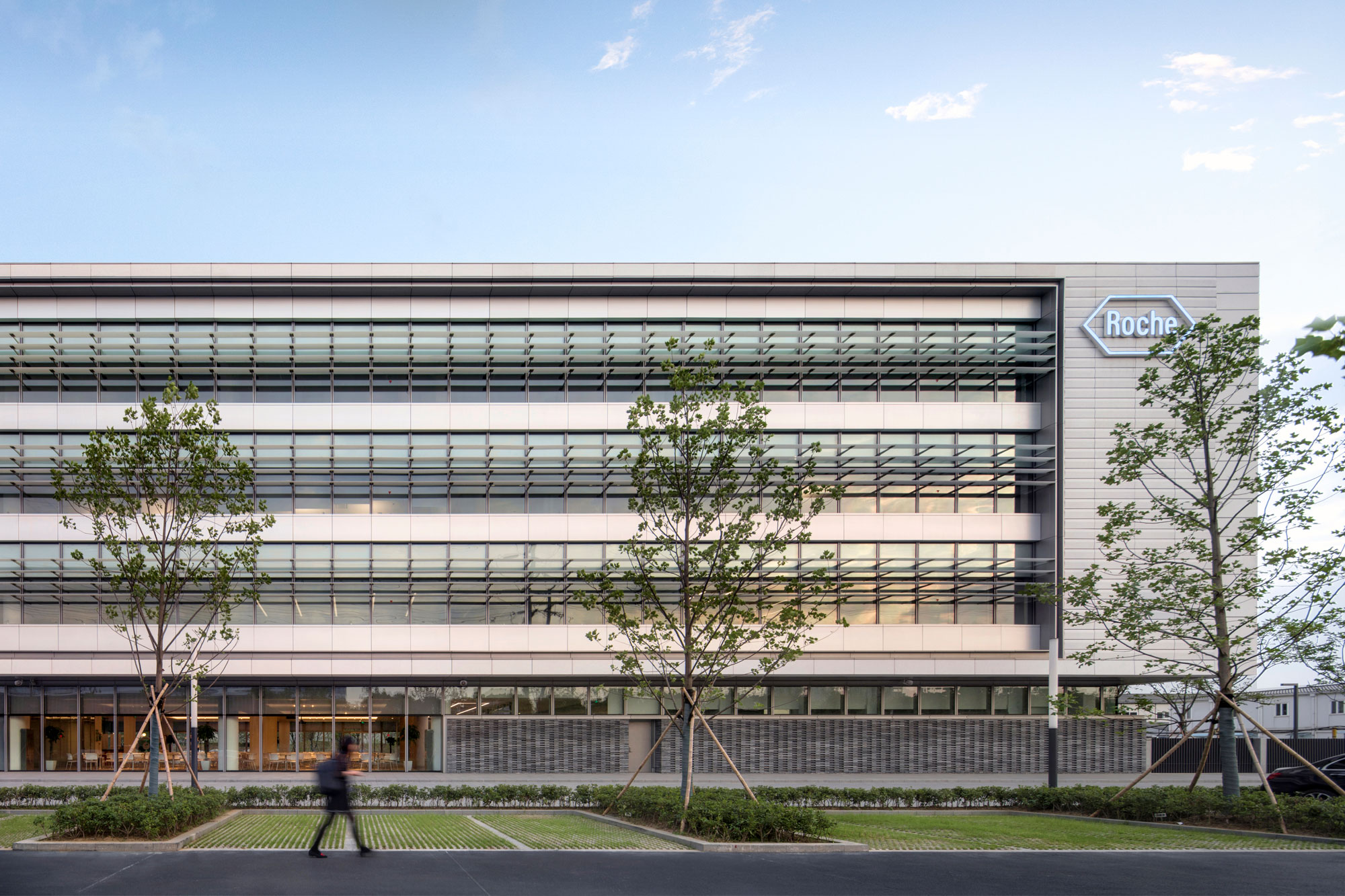 The exterior of Roche buildings is of neutral colour, mainly white or grey, to convey a refined simplicity. Other colours should only be used as accents and, whenever possible, on non-permanent finishes.
Key to Neutral colour
Roche buildings convey luminosity and a purity associated with healthcare.
White and light colours are preferred colours for buildings.
Accent colours shall be used mostly on non-permanent finishes.
Roche blue is only used for the logo, not for building elements, graphics or decorative elements.