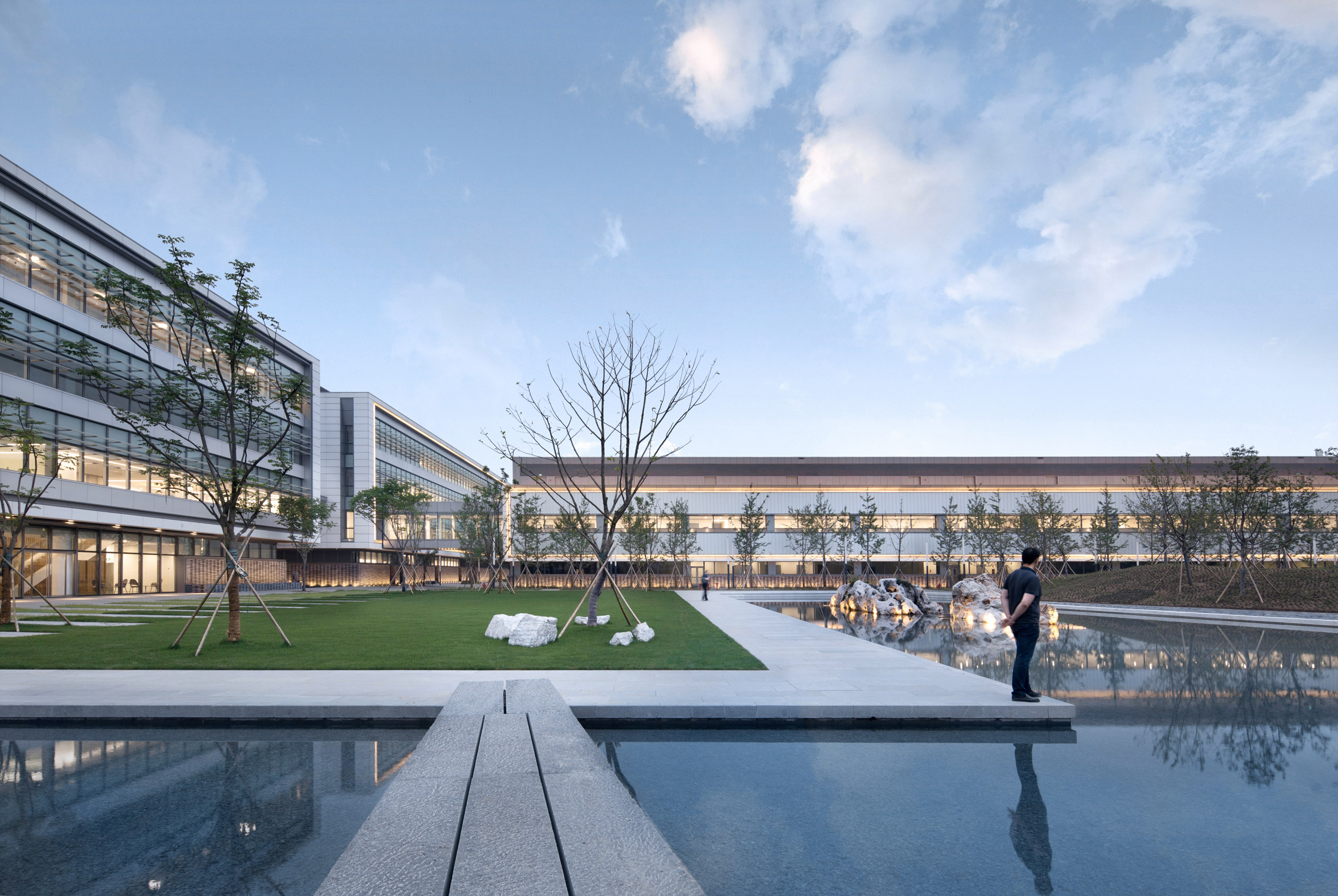 Consistency is one of the most powerful usability principles: when things always behave the same, users don't have to worry about what will happen. Instead, they know what will happen based on earlier experience. Jakob Nielsen - Engineer
Speak the same language
A clear design concept and formal language bring consistency across all areas of the landscape design.
All hard landscape elements should reinforce the brand and local site identity through their physical design, materials selection, and intensity of use. When they are selected based on an analysis of the site's current and desired patterns of use, they can serve their purpose effectively. Design or select pieces composed with clean lines, without unnecessary ornamentation, and belonging to a series or design family. Use them consistently throughout the entire site.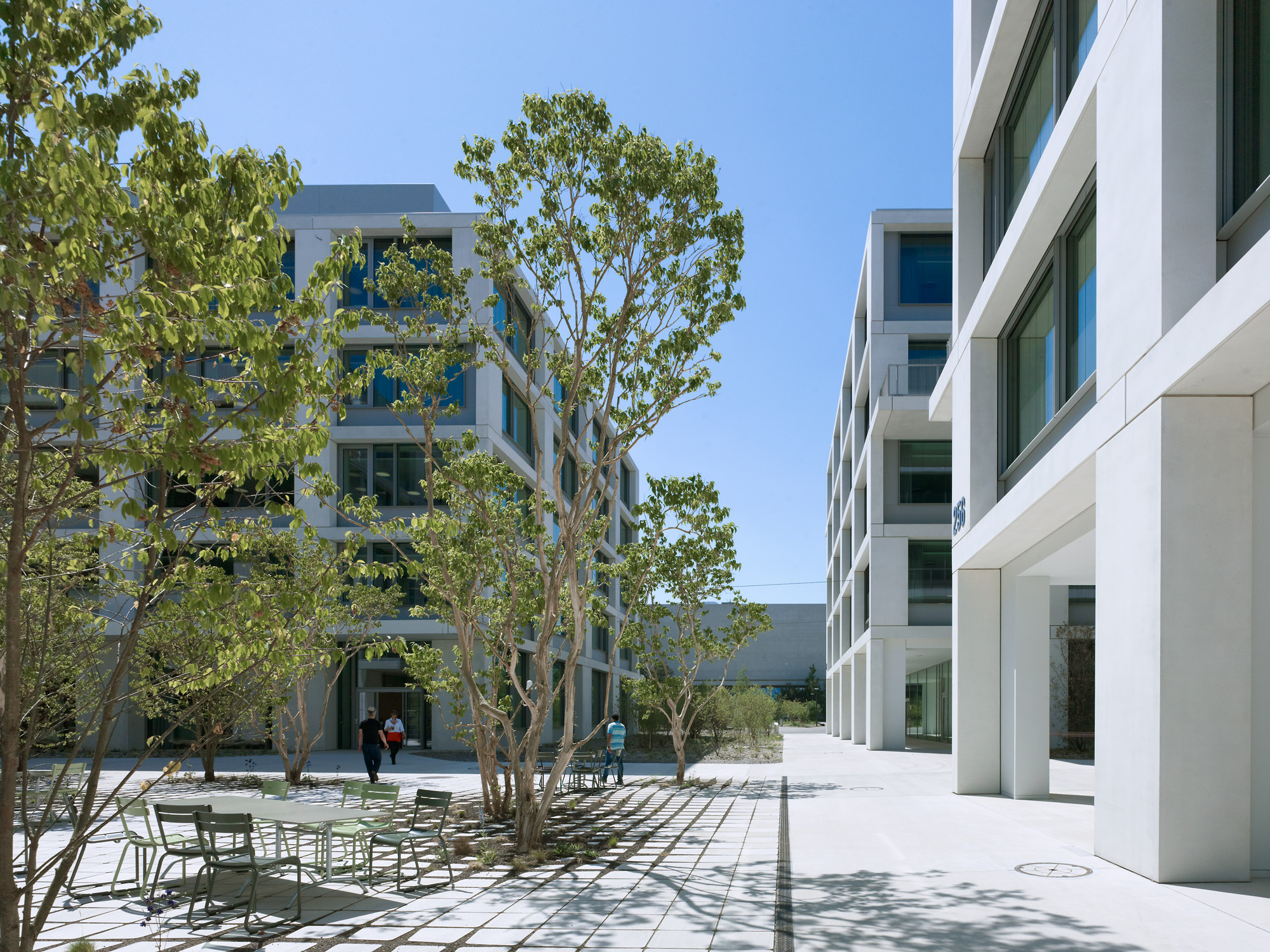 Ensure cohesion through the diverse elements that articulate the space. This will enrich the user experience and prevent the site from becoming chaotic over time with each new phase of development.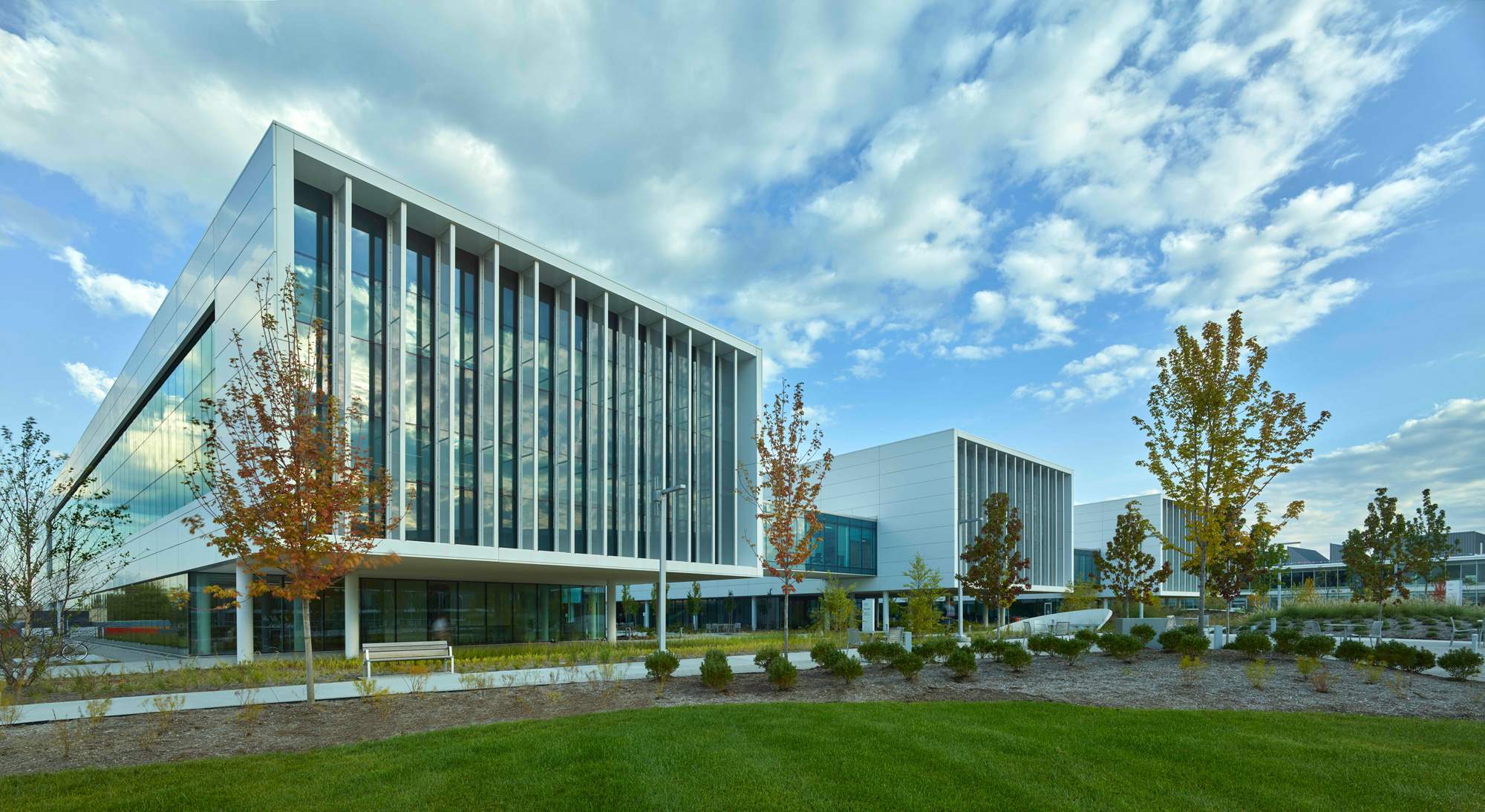 Outdoor furniture
Plan and coordinate furnishings as a part of the concept design.

Position furniture based on their function and coordinated with the patterns and designs of surrounding hard surfaces.

Integrate exterior seating with other elements so that when seats are not in use, the space does not feel empty.

A variety of types and heights of seating (stairs, benches, seating walls, etc.) increases design options and offer more choices to users.

Use moveable chairs in open spaces as alternatives to benches and other fixed seating elements.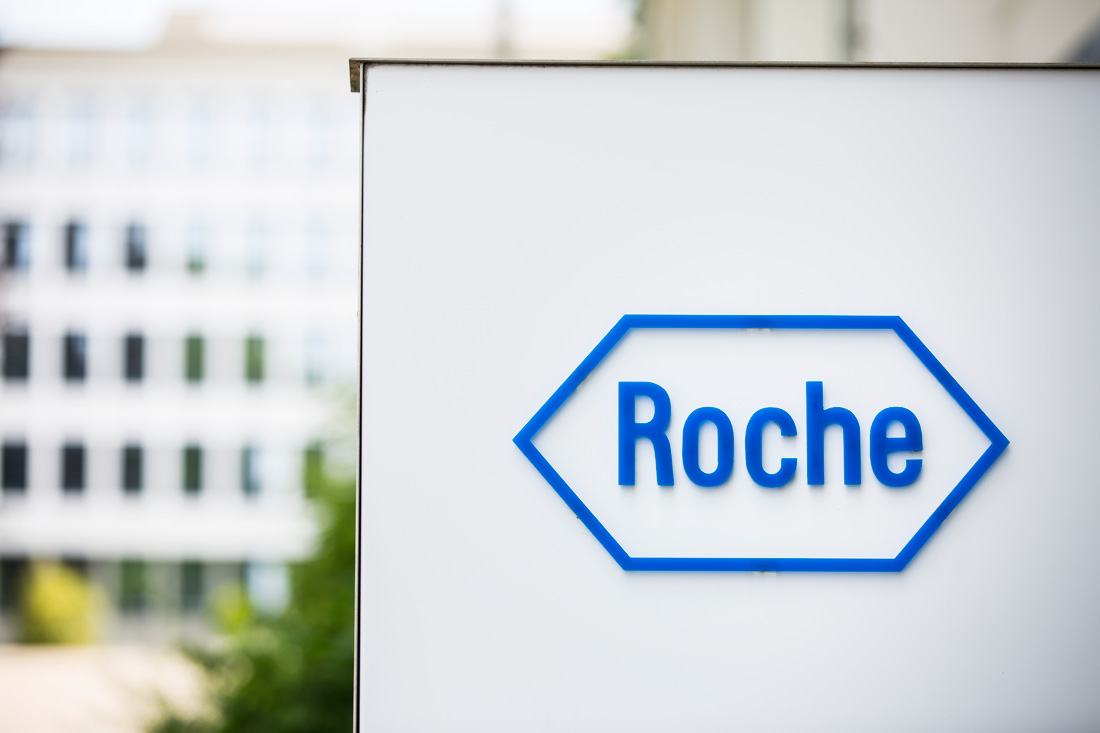 Signage and wayfinding
Design intuitive pathways to minimise the use of signage.

Strategically locate wayfinding signage, making it clearly visible, with its size and proportions appropriate to the background.

Adhere to Roche corporate signage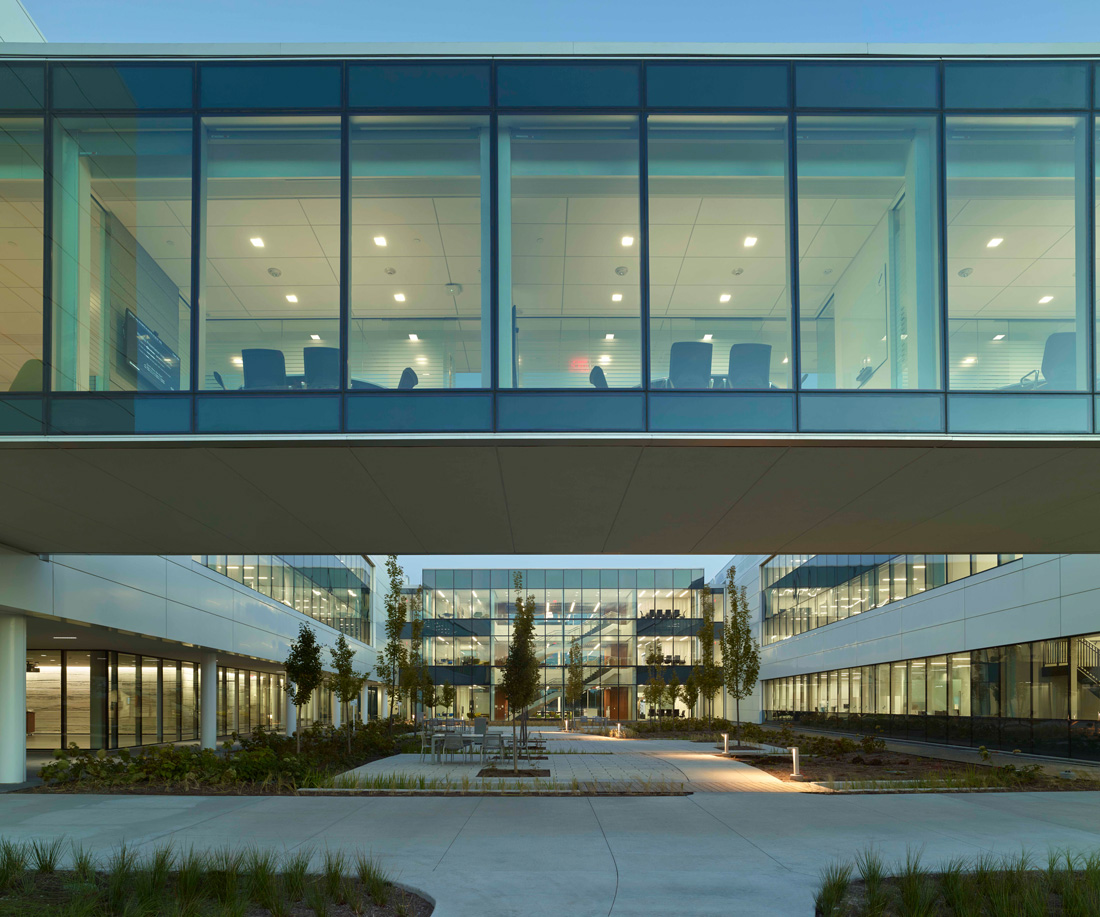 Waste receptacles
Place trash cans where they are most likely to be used, as people will not change their usual path to find them.

Locate receptacles far enough away from seating areas to avoid unpleasant odours and insects.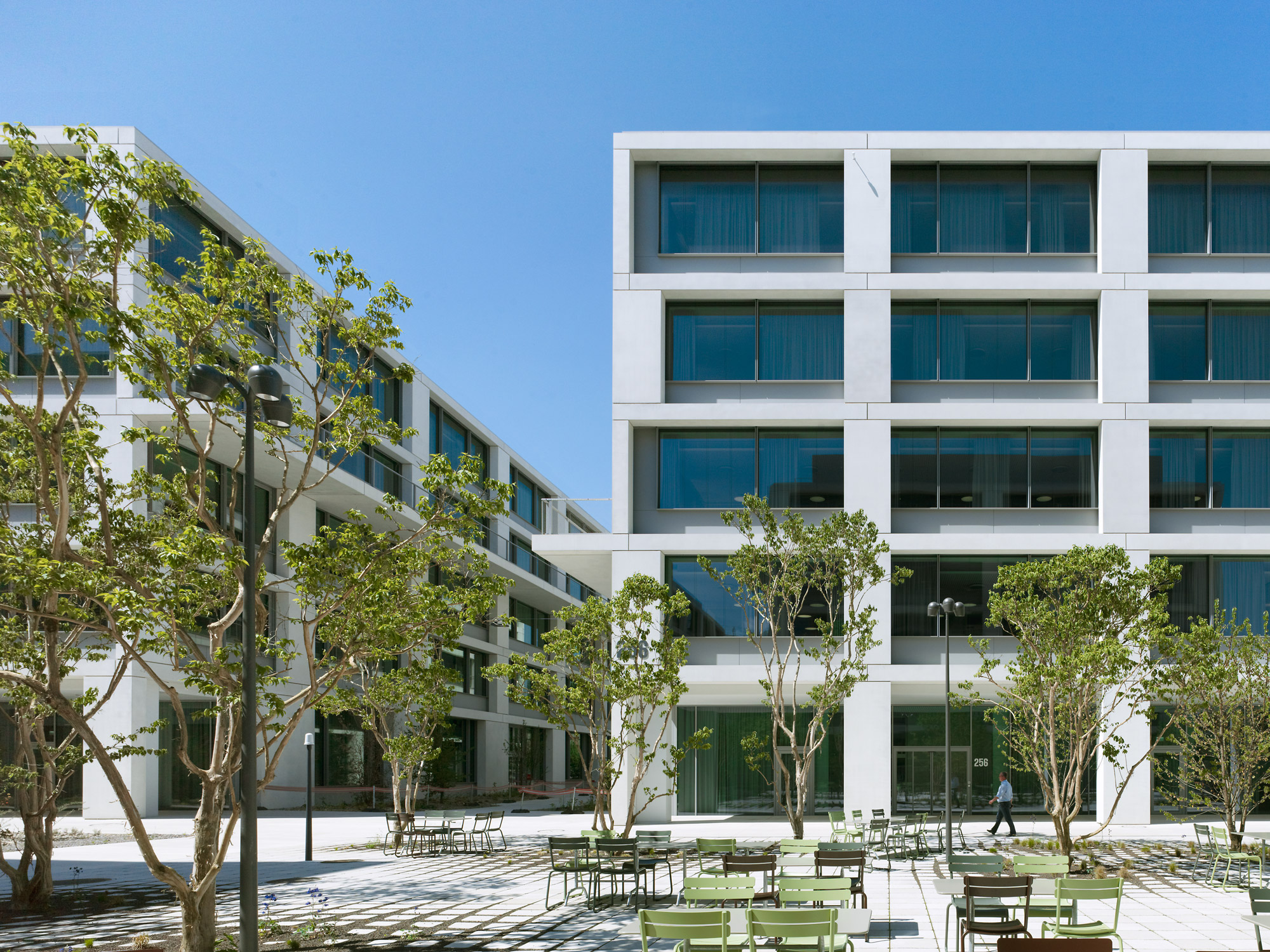 Key to Form and character
Define a clear design concept, site-specific and that reflects local identity.
Formal language is to be consistent throughout the site.
Landscape elements belong to a series or design family to create a harmonious ensemble.