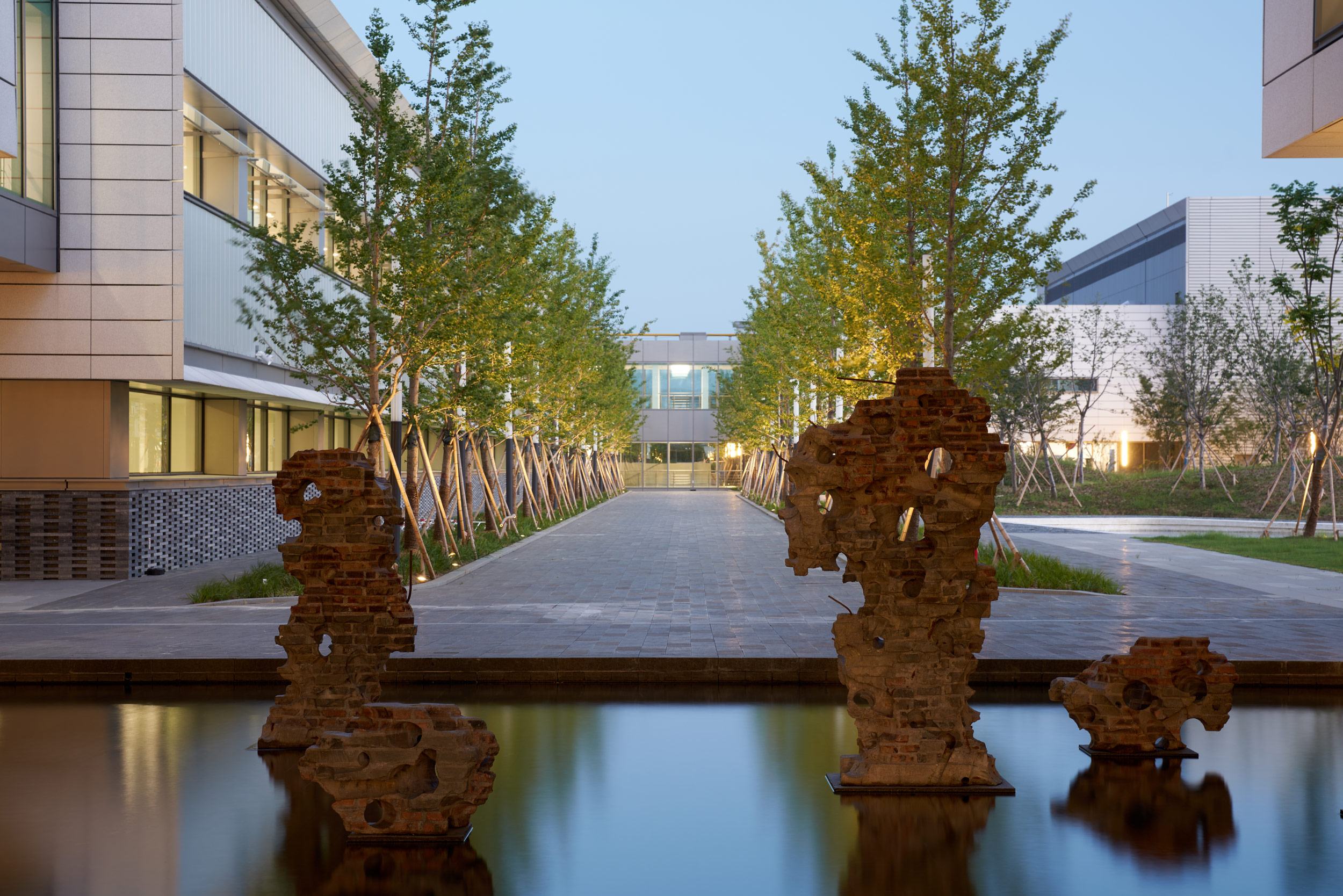 A landscape ... is a holistic system in which nature and culture co-evolve. Jianguo Wu - Biogeographer
Connecting culture with nature
Understanding the cultural particularities and history of the region, and then reinterpreting and incorporating them into the design, contributes to sustaining the heritage value, promotes local identity, and celebrates the country's culture.
Analysing the site's context is necessary to integrate new interventions with their surroundings and with existing buildings; a balanced coordination of these elements results in a harmonious ensemble.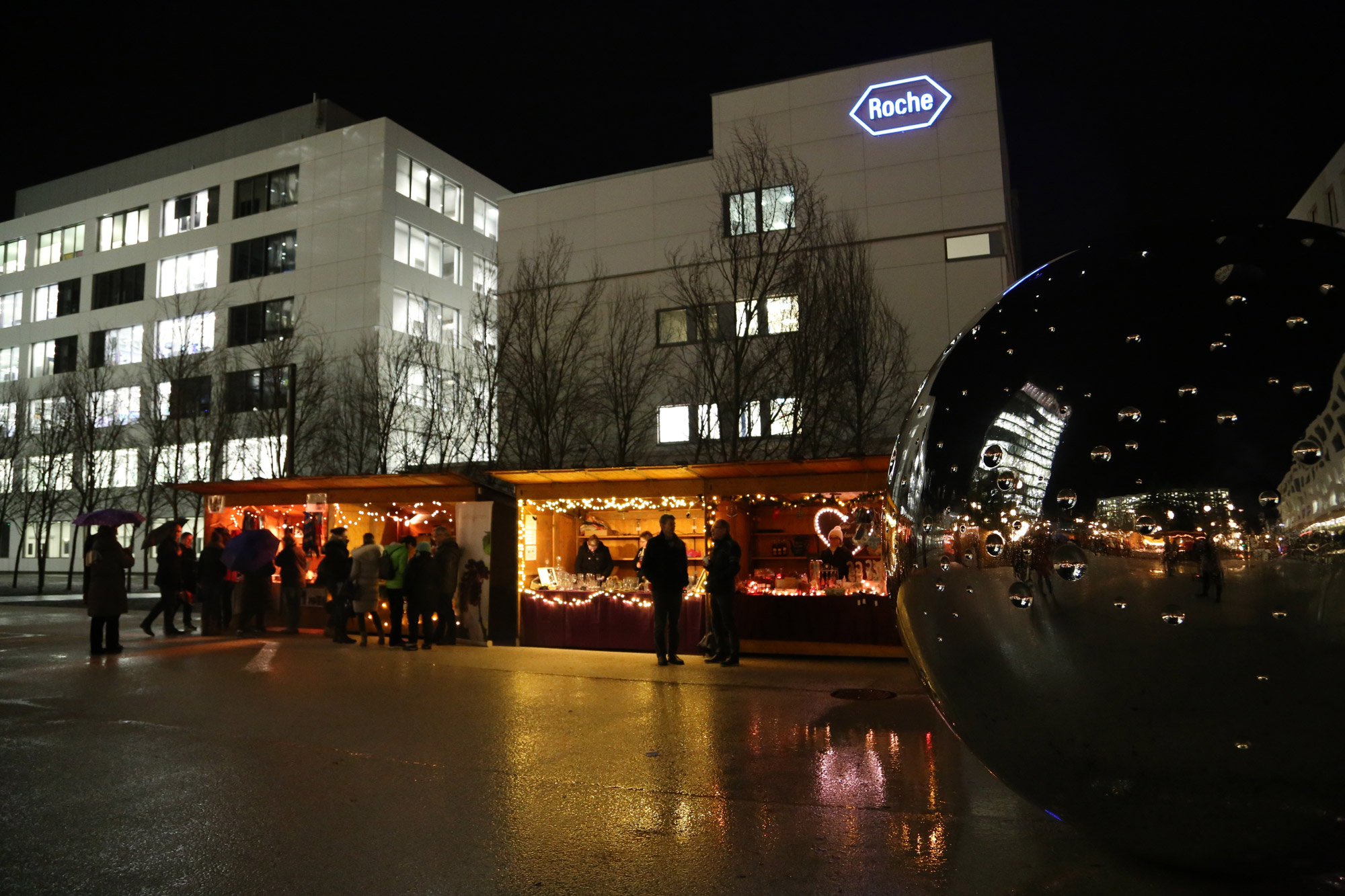 A long-held tradition in Switzerland: a Christmas market of temporary stands is set up in the main square of Roche Rotkreuz.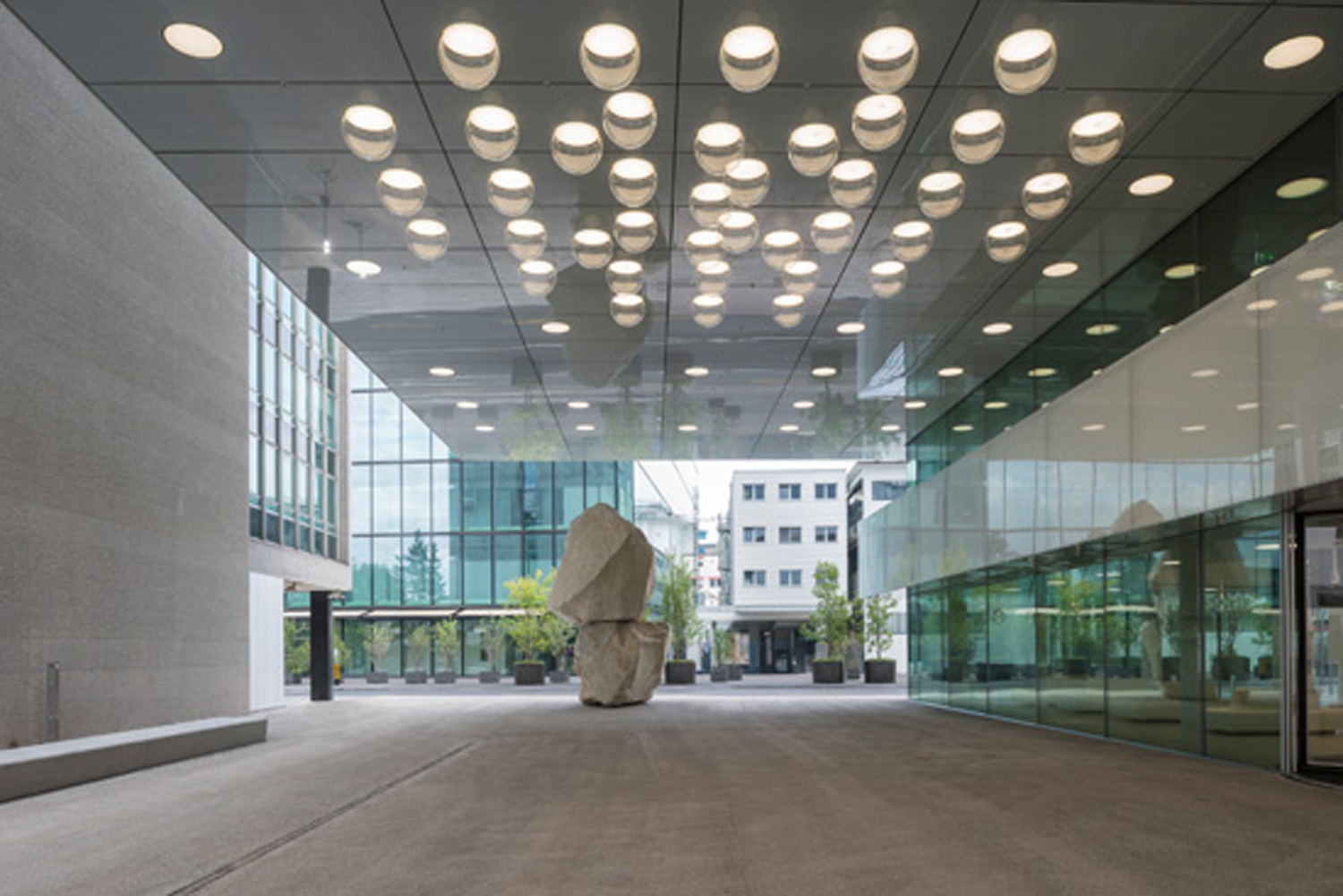 Integration of art
Integrate art into the landscape, as it helps relate to local culture and history.
Works of art need to be curated and be relevant with the building and context.

Consider engaging local artists to produce artworks which interpret the site, always in alignment with Roche brand (through Roche architects).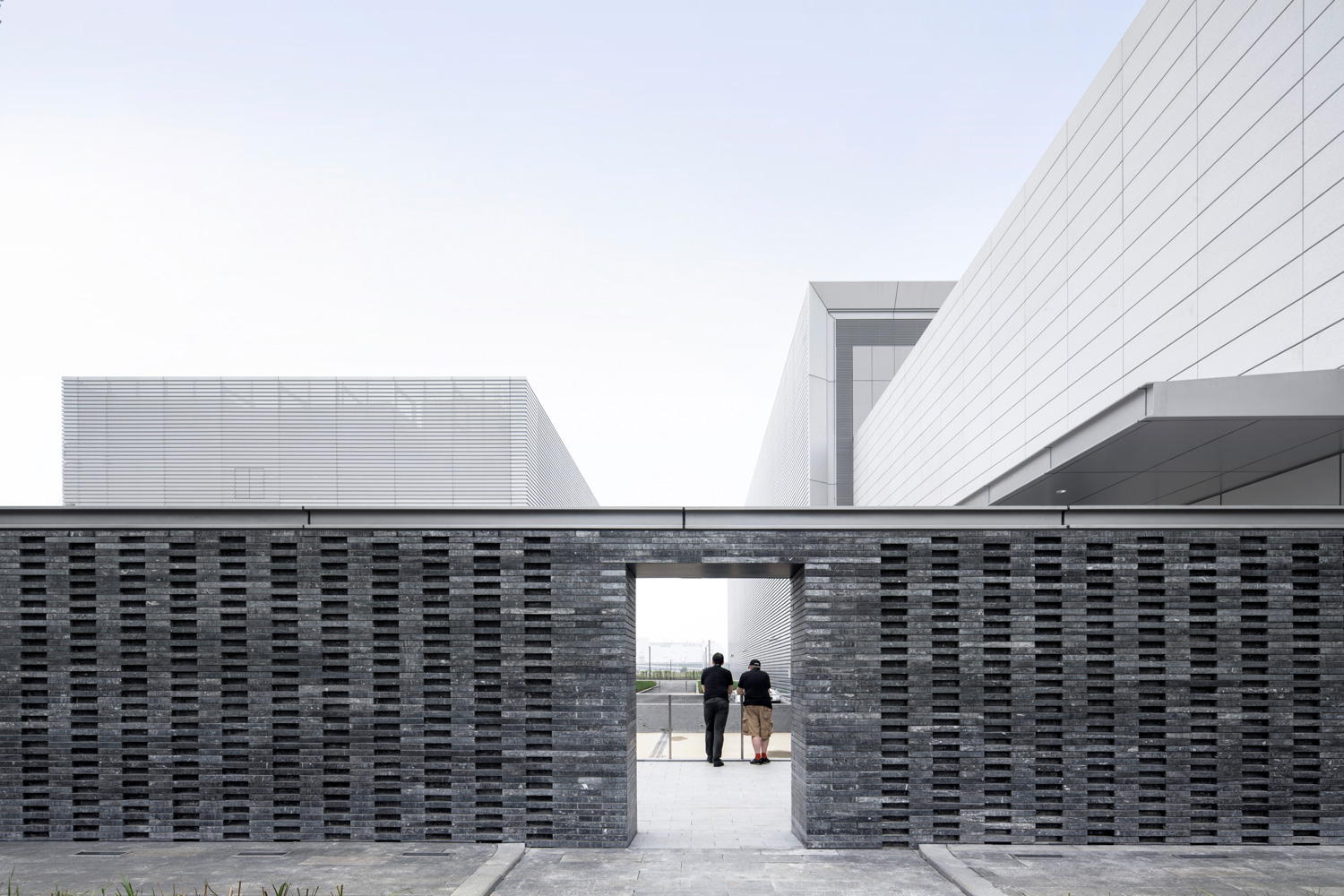 Materials, textures, patterns
Reference local culture by using local materials, and abstract interpretations of textures, patterns, and techniques.
Incorporate the rhythm and repetition of textures found in traditional architecture.

Use an abstract interpretation of patterns that reference local or historical artworks.

Reinterpretations of these elements must be simple and associated with the Roche brand, following a clear design concept.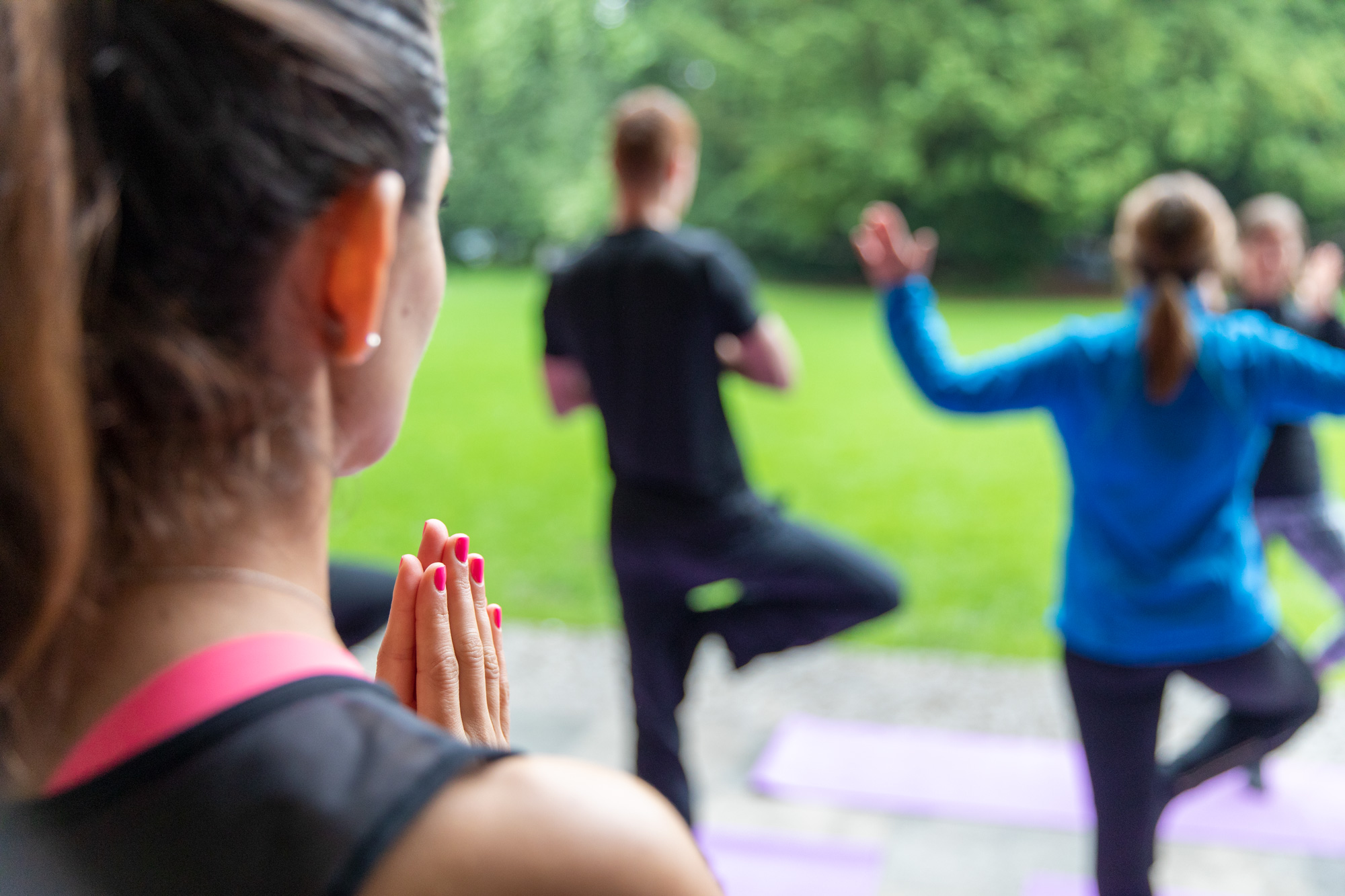 Retreat, refresh, relax
To further build community, provide spaces that support cultural habits, traditional routines, or customary behaviours. They can range from large, open areas to more secluded zones, according to their expected use.
Key to Local identity
Incorporate cultural influences through consistent abstract interpretation of the local tradition and architectural expression.
Consider the integration of art into landscape, in alignment with Roche brand and tradition.