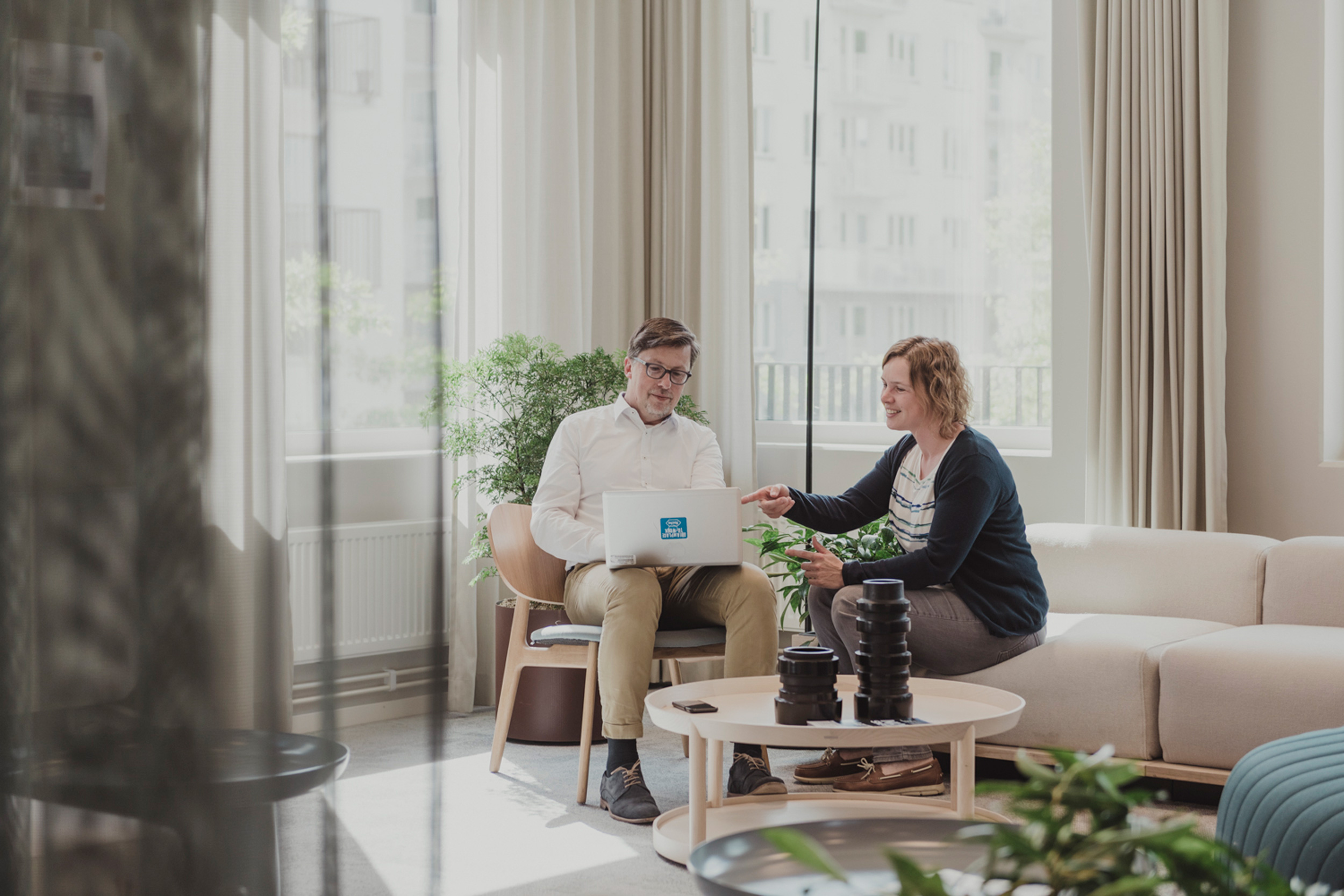 The only important thing about design is how it relates to people. Victor Papanek - Designer
Workplace Strategies set the functional requirements that are then materialized through interior design, and if applied effectively and consistently, lead to a higher productivity. Performance can be enhanced by:
Providing comfortable ambient conditions by enabling individual control and adjustment of environmental parameters and by reducing health and safety risks.

Promote positive affective functioning, psychological engagement, and personal control. Different moods create the affective context for thought processes and behaviours and are directly tied to motivation.

Implementing best practices in workplace design.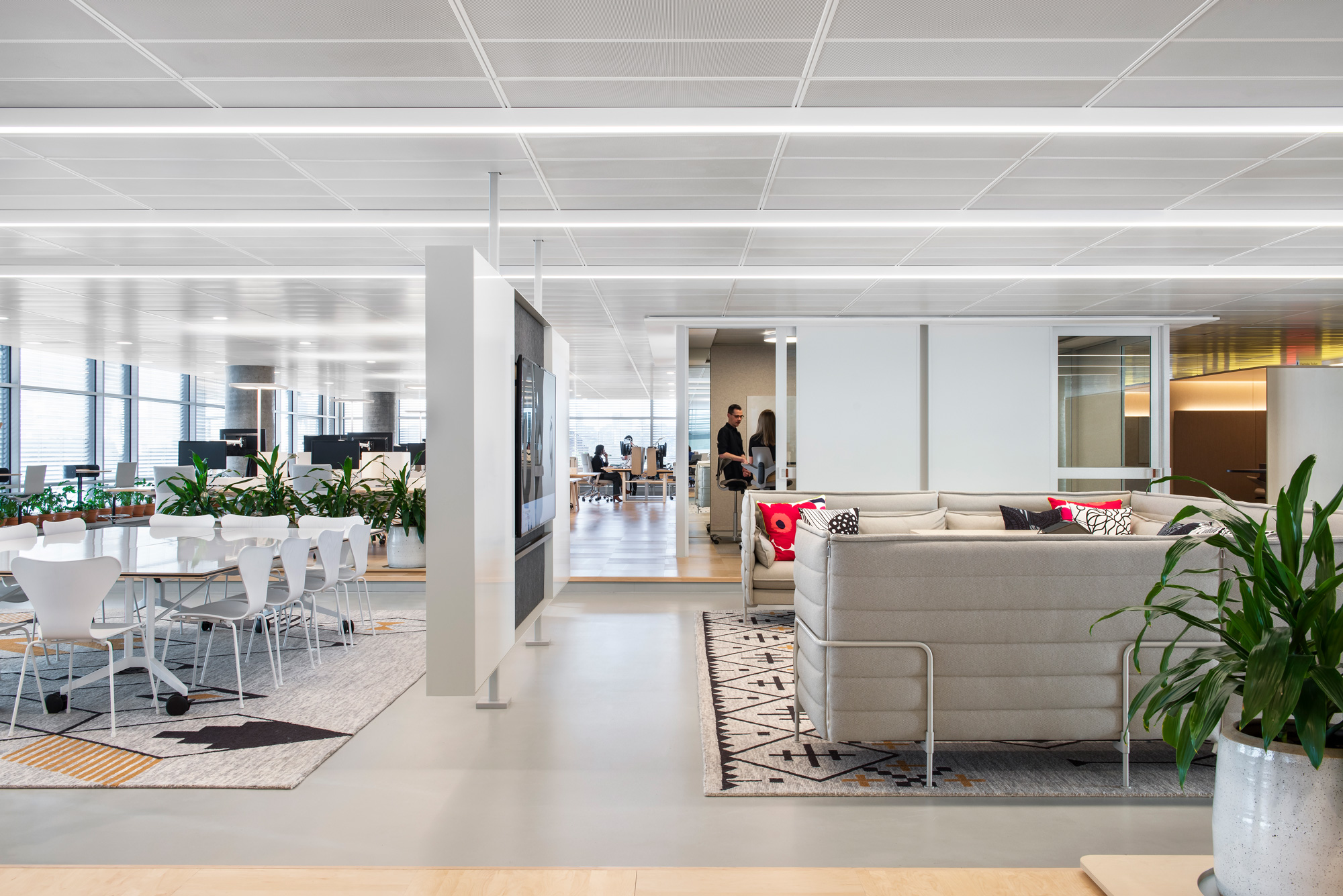 Key parameters of biophilic design
Density needs to be balanced according to function and intensity of use. A low density gathering space feels deserted, while in an open work area, users should be able to see many of their colleagues in direct proximity when seated, but not feel crowded.

It is essential to ensure views and natural light through windows for all permanent work spaces to reduce the perception of crowding. Open spaces should be at the perimeter and enclosed ones at the centre to avoid blocking natural light.

Lighter, brighter spaces, as well as rooms with high ceilings, are perceived as more generous and comfortable.

Avoid monotonous and serial repetition of workplace design solutions, and interrupt their rhythm by changing furniture configurations, adding plants, screens, or phone booths.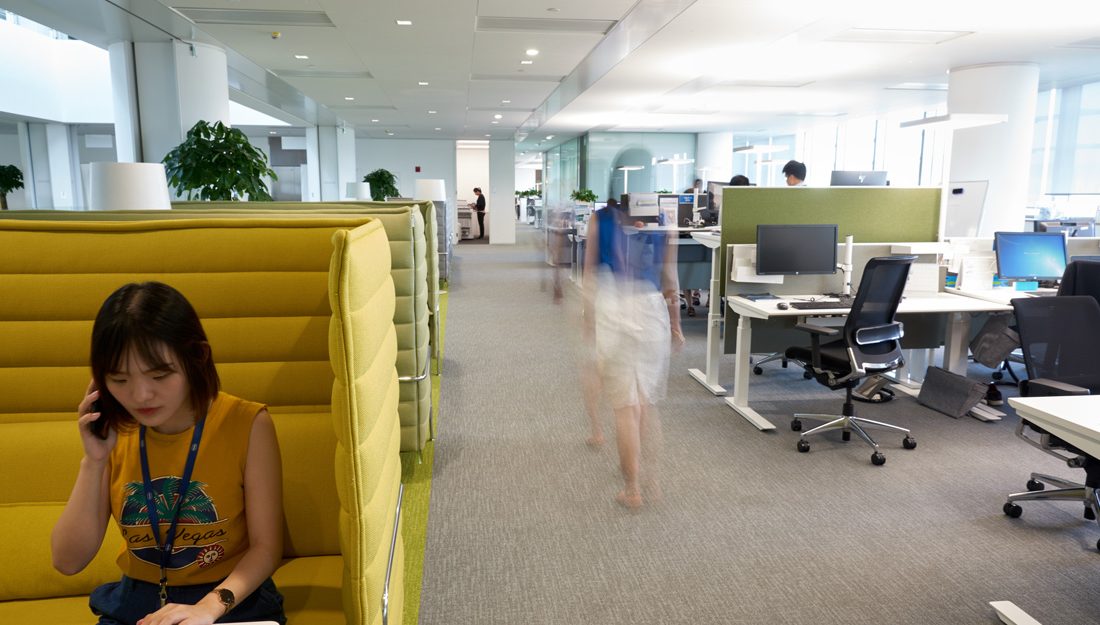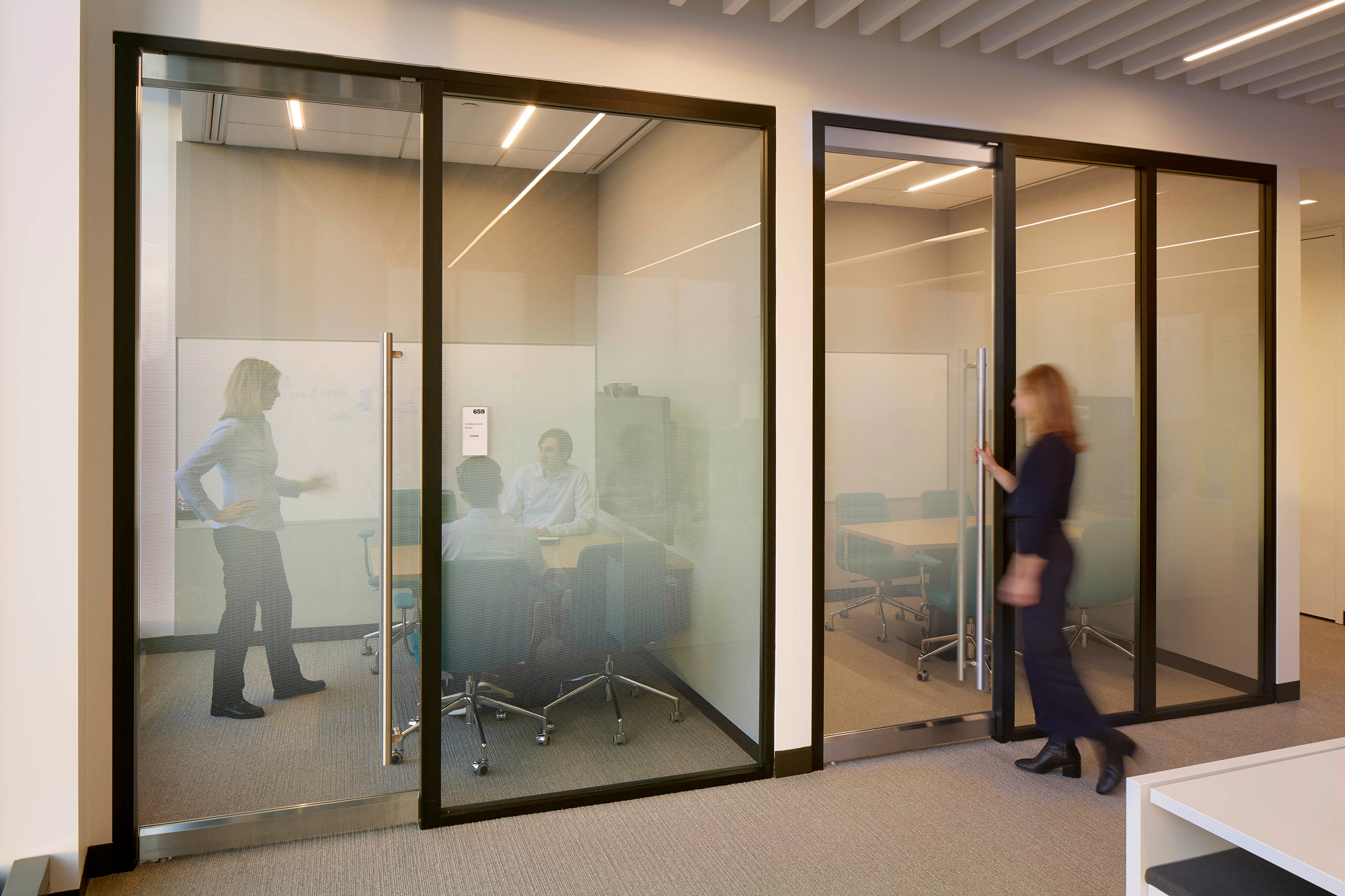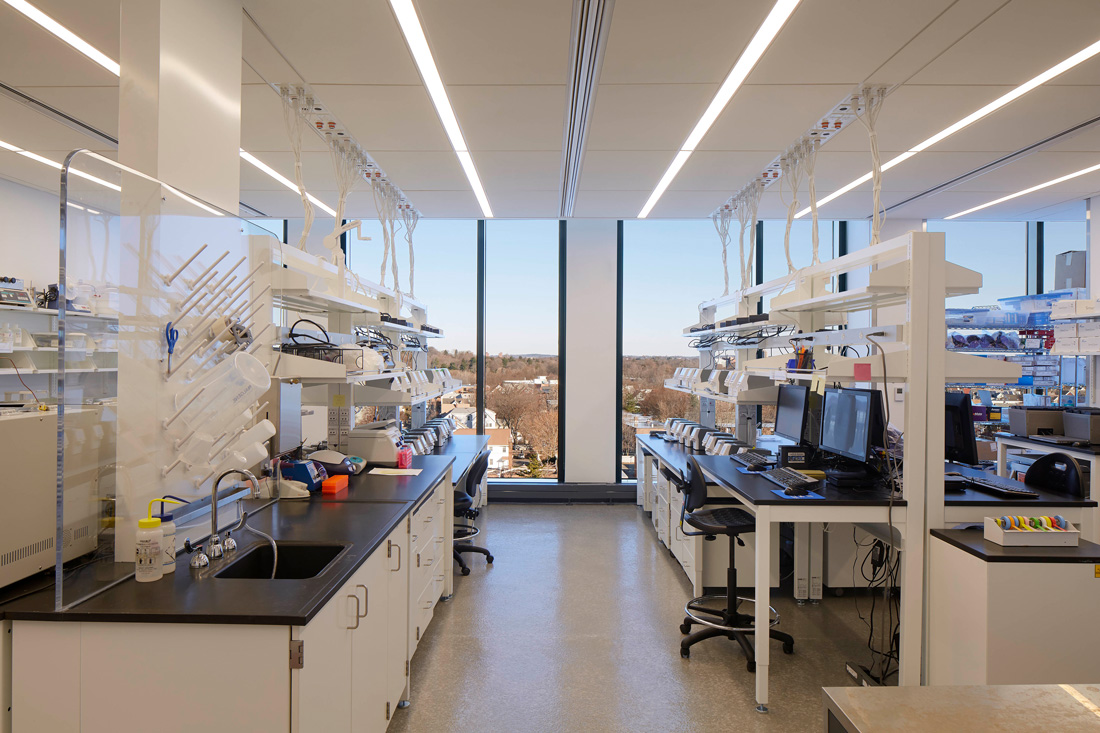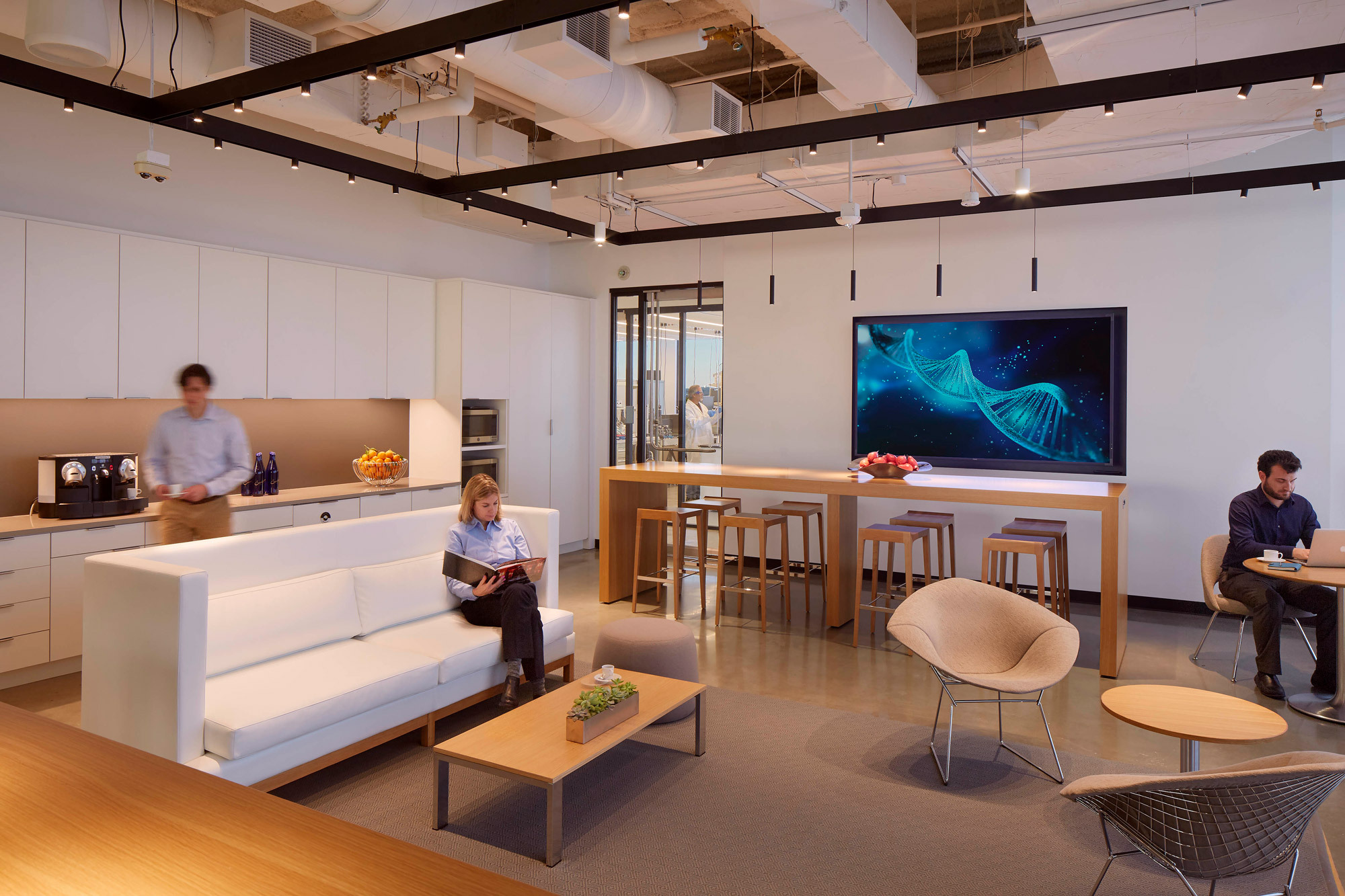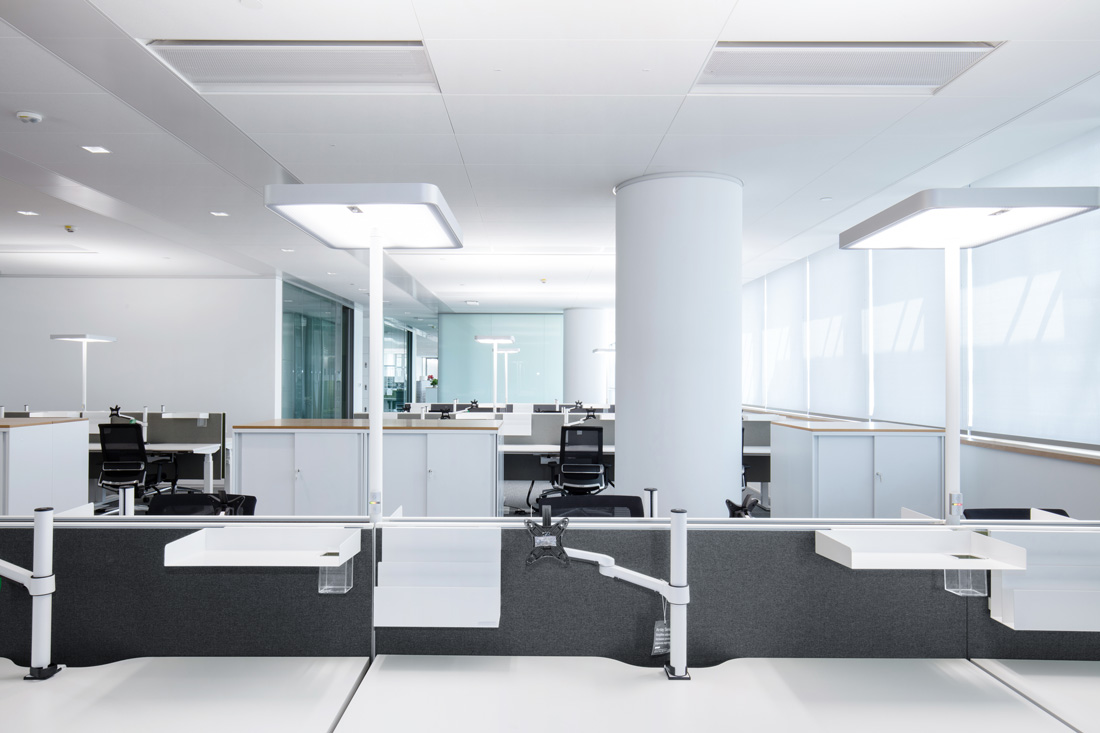 Access to nature, views, and daylight
Organize the floorplan to maximize natural light penetration into the space.
Give shared spaces priority for pleasant views.
Use glass partitions to avoid blocking natural light.
Provide outdoor areas for employee use and encourage them to go outside for breaks in favourable climate conditions.
Provide glare protection at windows.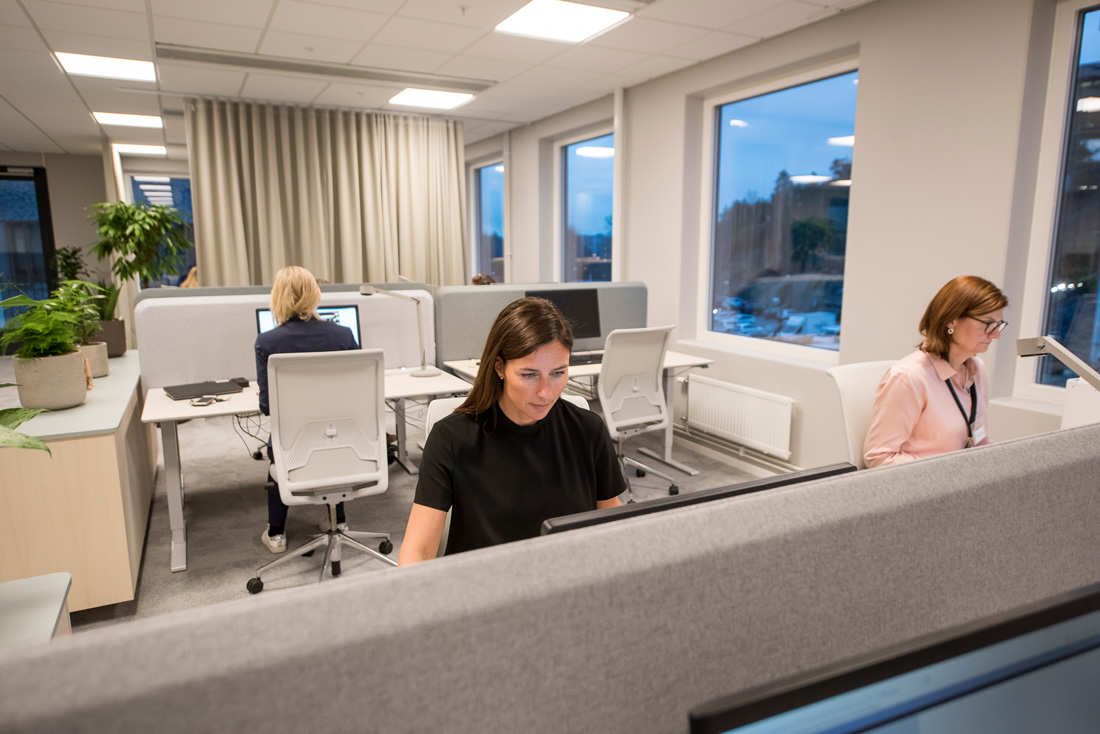 Human factors and ergonomics
Functional needs should be driven by Workplace Strategy, such as:
Providing different types of furniture to promote change of positions, e.g., high tables for standing, lounge chairs for reclining, or soft seating options etc.
Consider height adjustability in desk sharing areas.
Adjustable ergonomic chairs are key.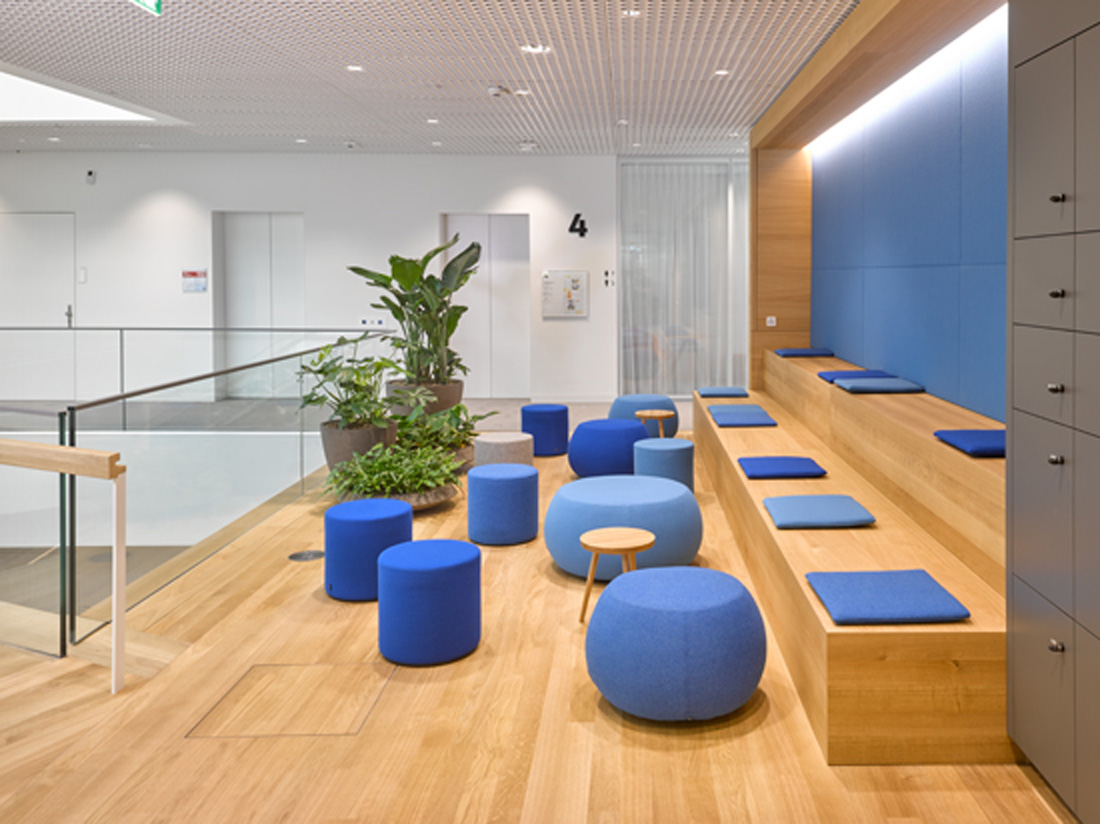 Colour
Use colour strategically to promote desired behaviours and feelings based on known psychological reactions, not personal preference.
Vary colour use through the workplace with a clear concept.
Do not use colour or pattern changes on the floor to identify circulation.
Apply colour to define the character of space.
Use lighter colours to reflect light and increase the amount of natural light.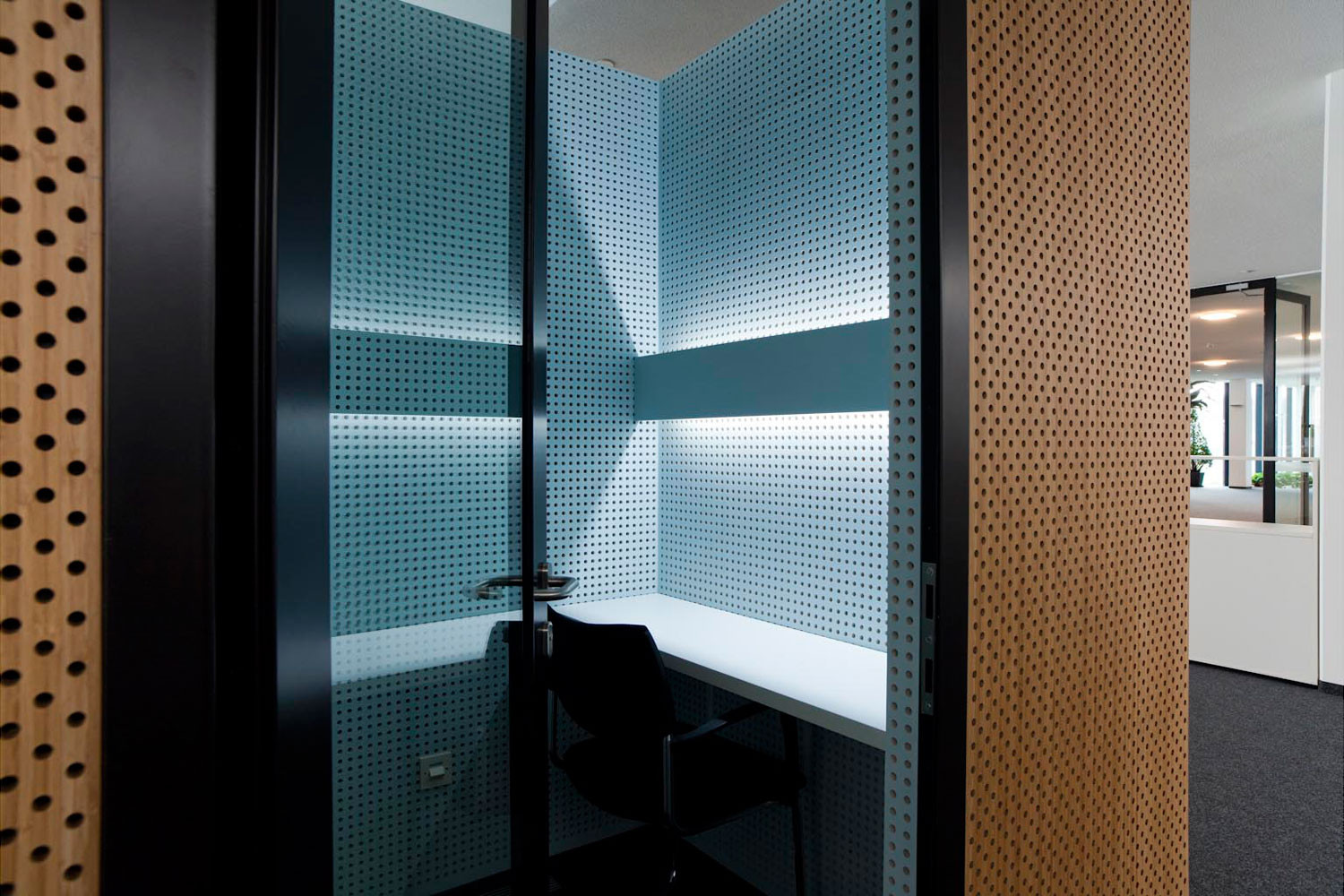 Noise control
Designers recommend three strategies for achieving a non-intrusive level of speech privacy:
Absorption: through acoustic ceiling, fabrics, and carpet.

Blocking: through furniture systems, panels, walls, partitions, and screens.

Covering: sound masking.
The acoustic strategy or strategies to be used should be driven by the specifications and according to user needs and design solutions. Acoustic calculations during design phase must ensure design to meet optimum performance.
Try to separate energetic, centralized, and noisy spaces from quiet areas. Create opportunities for people to come together without disturbing colleagues.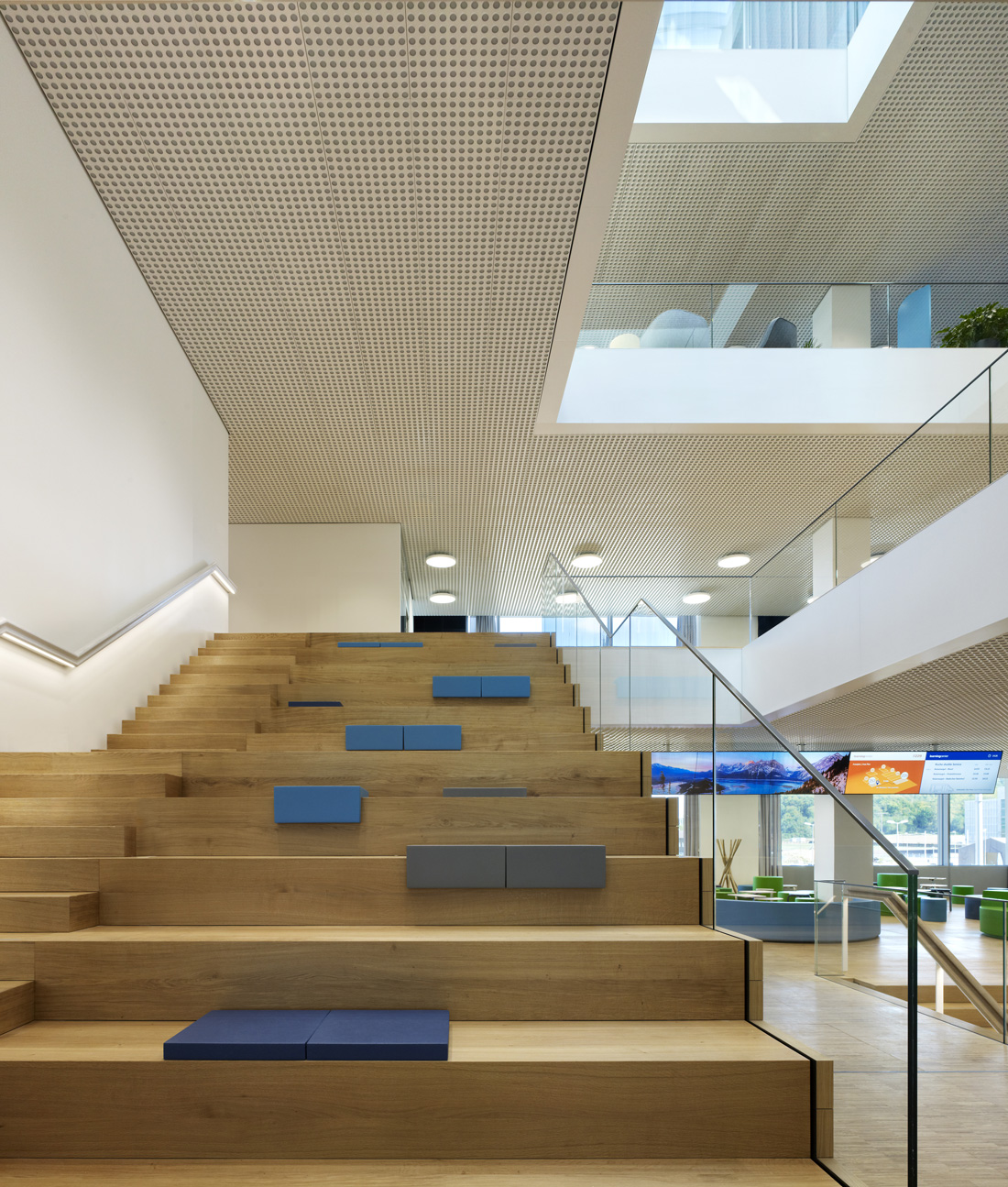 Acoustic ceiling
Maintain the maximum ceiling height possible to enhance the perception of openness.
Prioritise an acoustic solution that guarantees visual continuity.
The joint between panels can be used to install general lighting.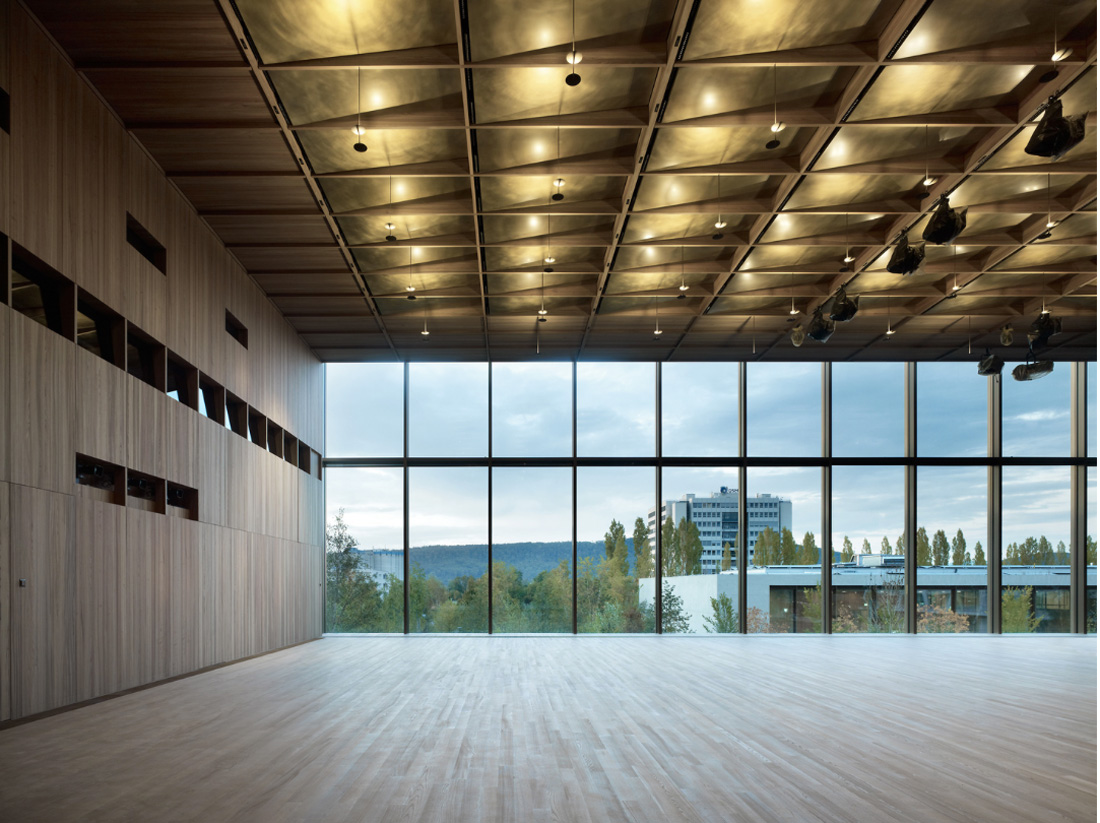 Acoustic flooring
It is advisable to choose natural or tactile materials for the floor that absorb noise, providing both acoustic performance and a comfortable environment.
Use carpet in circulation areas adjacent to open office area.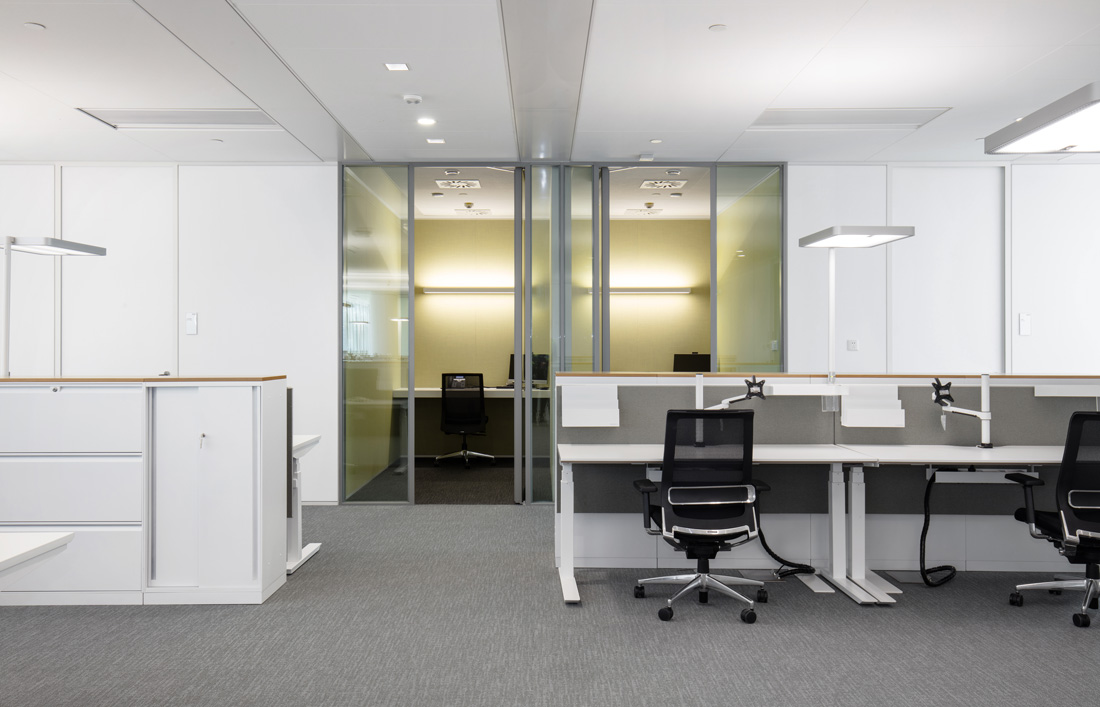 Wall acoustic finishes
These should be applied to the entire surface of a wall. Use monochrome colour and material for neutral and elegant aesthetics.
Acoustic panels should be plain or have a simple texture, avoid customized or fancy 3D shapes.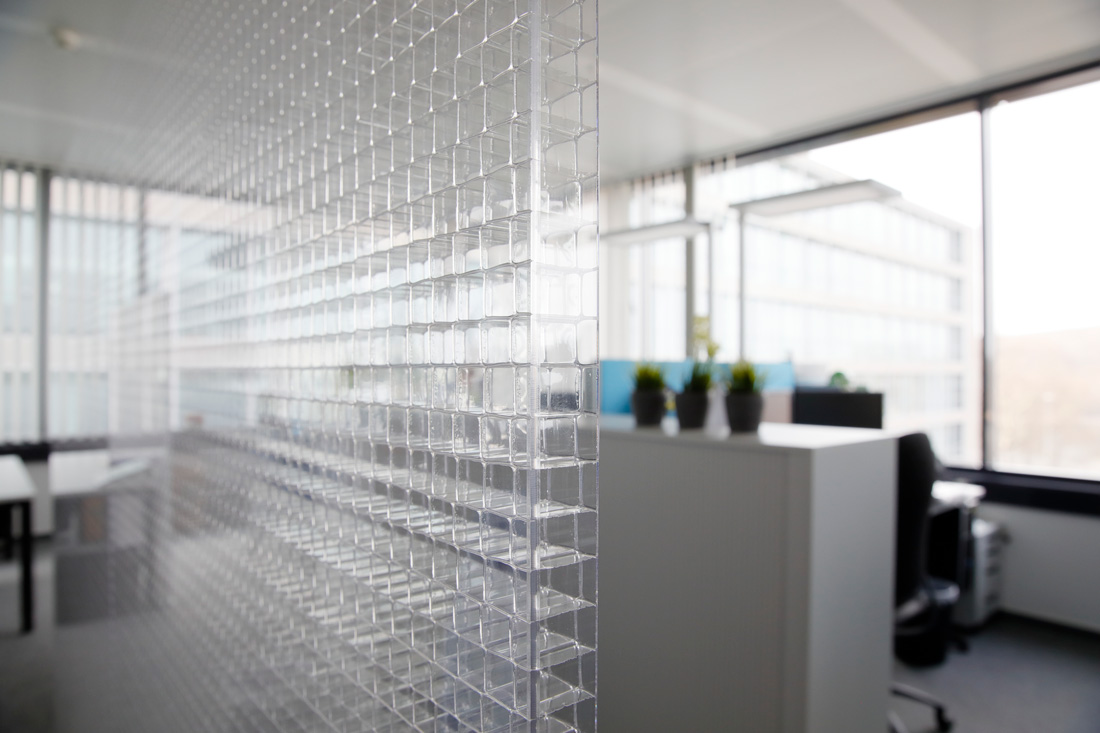 Movable screens
Limit movable walls to spaces with high flexibility levels, paying special attention to acoustic performance.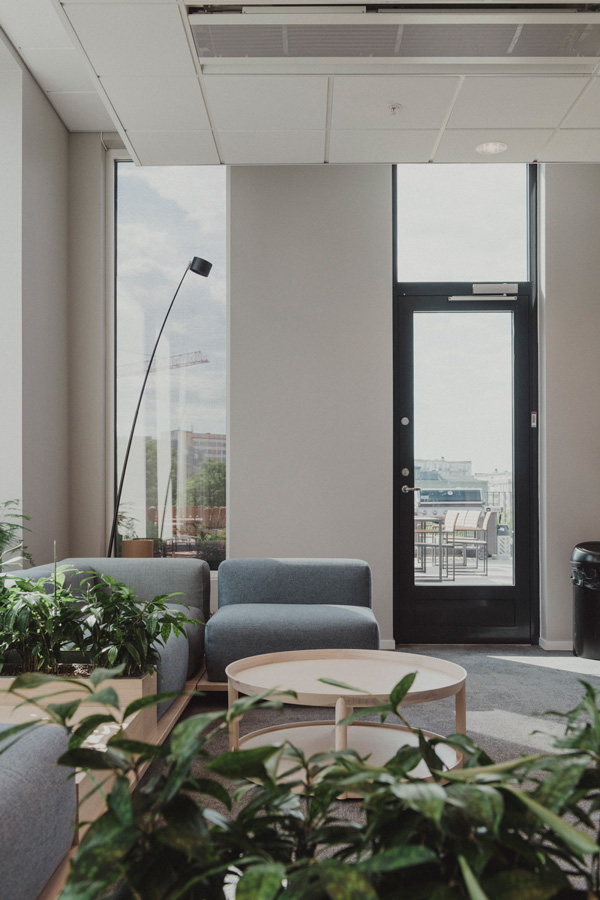 Furniture
Furniture with upholstery help create a warmer atmosphere, while being additional sound absorbing resources.
Follow Roche guidelines for textures, colours, patterns and shapes.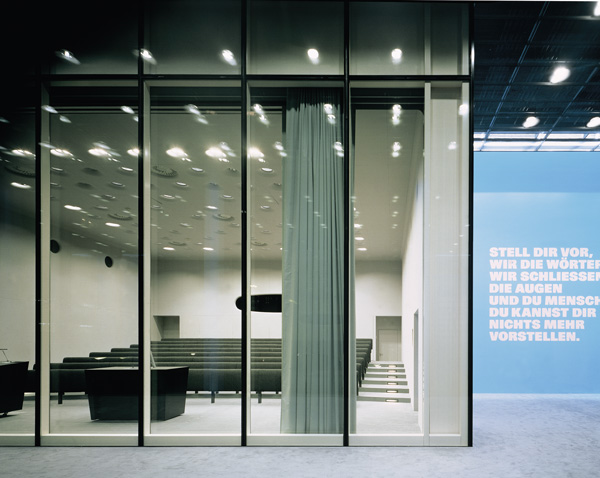 Acoustic curtains
Curtains made of absorbent fabric offer additional comfort for enclosed spaces with high performance requirements.
Curtains can also be used around flexible informal meeting areas within open spaces to preserve the feeling of space.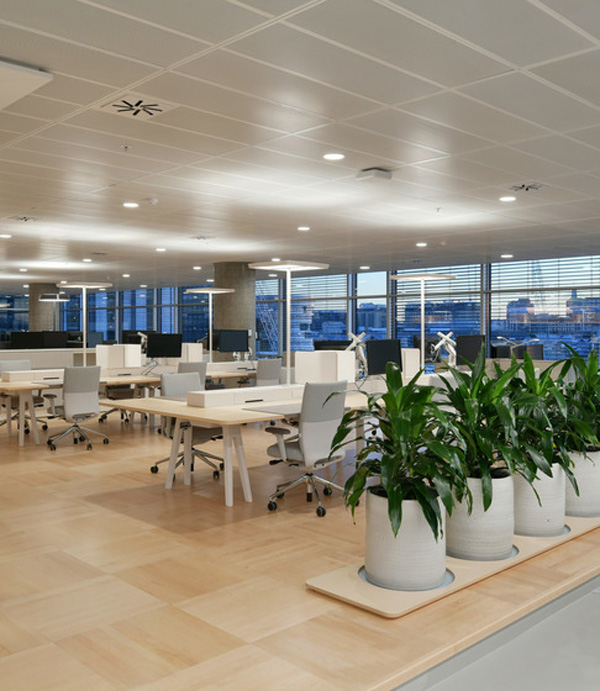 Vegetation
Plants can create an effective visual barrier to define informal areas within open space, offering light acoustic separation.
Avoid creating patterns with suspended acoustic panels, stick to plain geometry without colour contrast or use baffles. The use of hexagonal shapes is specifically prohibited since it contradicts our brand logo policy.

Don't use decorative acoustic tiles, sound absorbing fabric patches, or customized shapes.

Avoid cubicles. Panels may be used, but they should not completely enclose areas.
Key to Designed for people
Layout provides space adjacencies for optimum functionality, according to Workplace Strategy.
Design solutions for providing the right level of privacy, acoustic, light, and thermal comfort depending on space requirements, as defined in the project performance specifications.