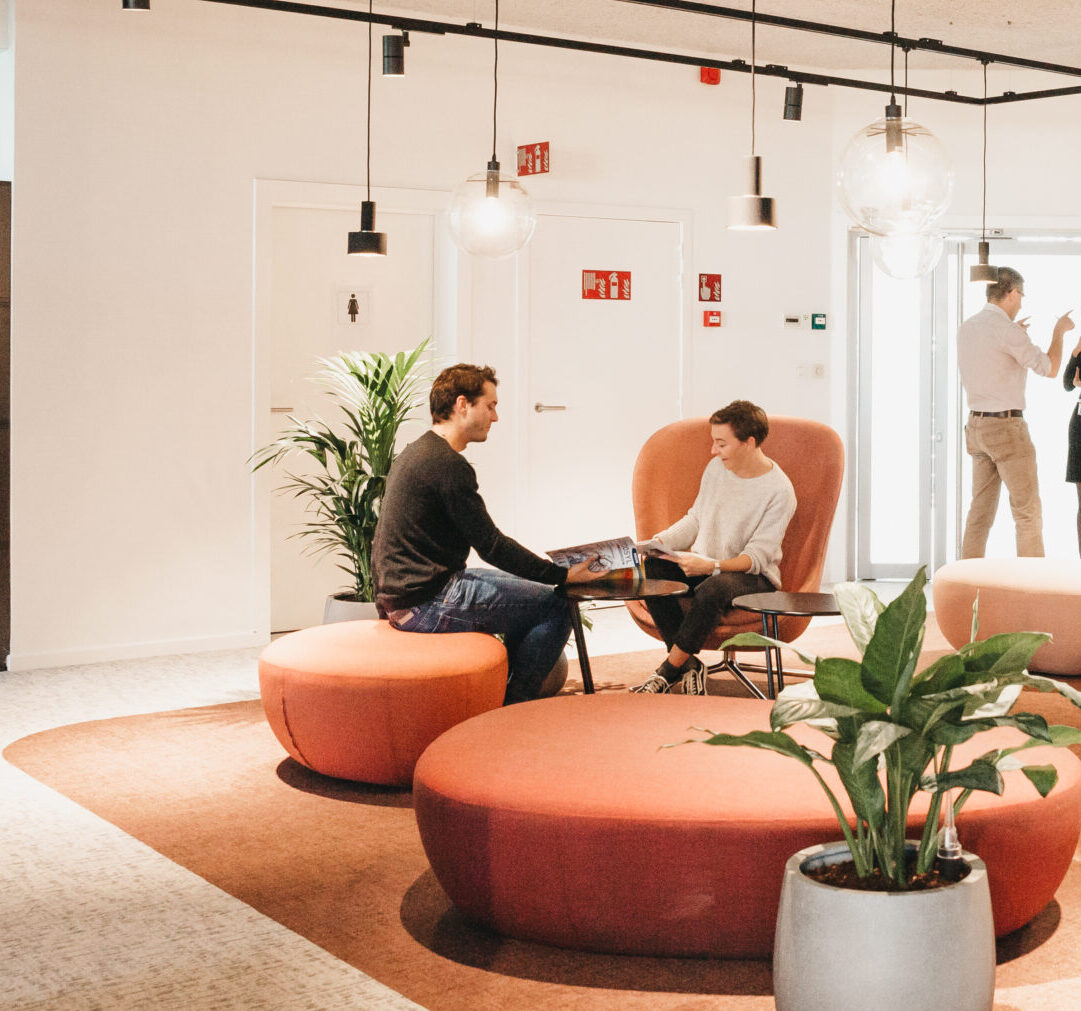 Design is a plan for arranging elements in such a way as best to accomplish a particular purpose. Charles Eames - Designer and Architect
Choose your place to work
In a workplace that offers a variety of spaces that support different ways of working, employees can tailor their work experiences to best fit their needs. Being able to choose from a variety of spaces to suit a particular work situation improves productivity and comfort by encouraging movement and collaboration. Apart from the use and size of spaces, another factor contributing to the diversity of workspaces is character. It is formed by materials used, colours, proportions, type and temperature of lighting, furniture type, etc. Depending on the task to be carried out, some spaces must have a calm and introspective character, while others, can be live and invigorating. Think of each one of these spaces in their entirety, having the interplay of all architectural elements in mind. Avoid a design solution fits all, design different functional spaces with changing ambiances following typological criteria to achieve a balanced mix. Do not follow an eclectic design approach. The Workplace Catalogue of Situations guideline was created to help in the development of meaningful workplace strategies that boost productivity and make a more efficient use of resources. The main objectives are: putting the customer first, incorporating different work patterns, adapting to changes on demand, and optimizing occupancy costs and space requirements.
> See Roche Diagnostics Workplace Strategy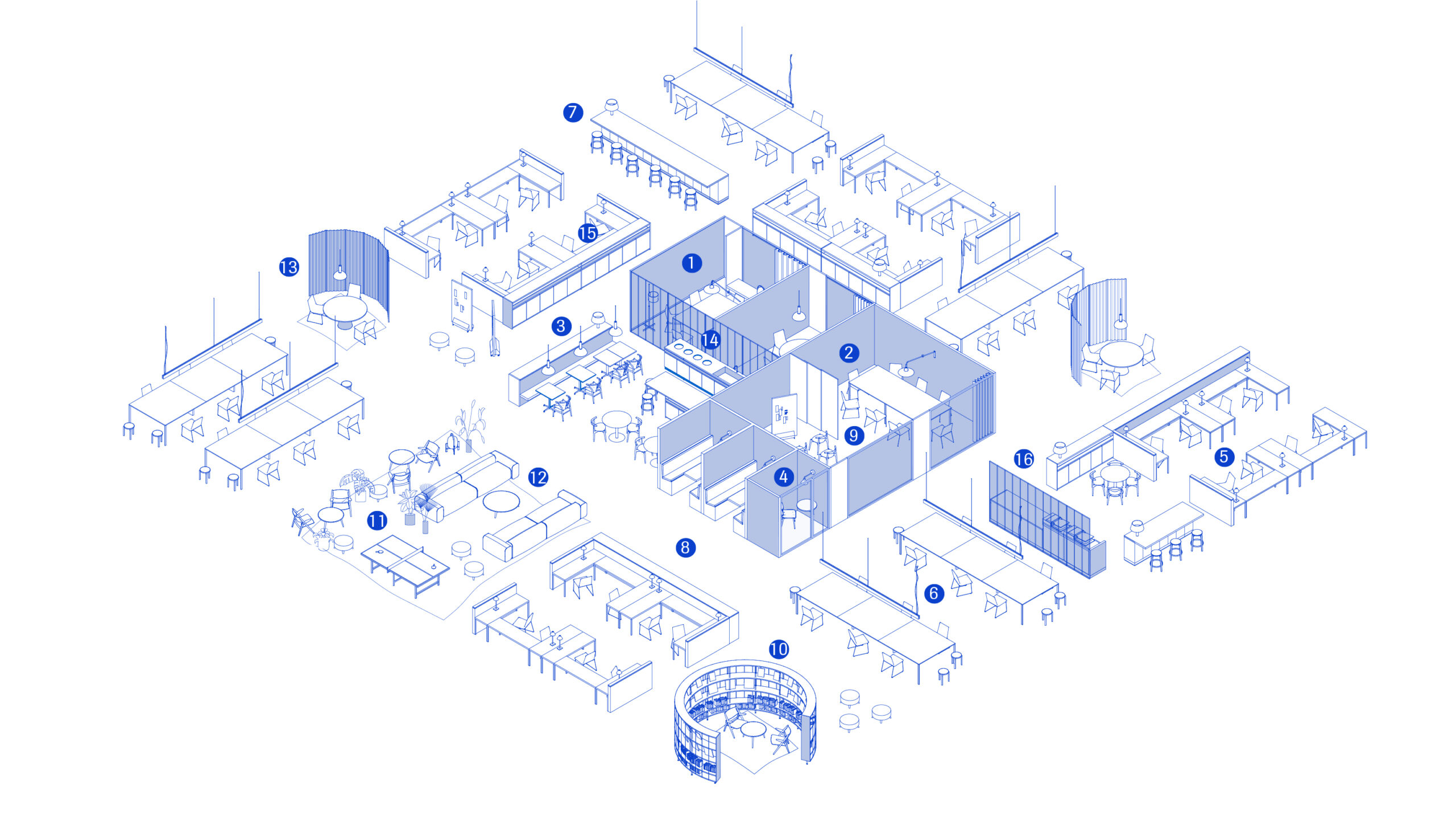 Workplace Catalogue of Situations
To achieve an efficient spatial organization that improves productivity and provides comfort to users, the diverse situations that take place are classified by work type. Each type of work is defined by the levels of interaction, concentration, and privacy that are required to perform a certain task.
Key take aways
Interpret the Workplace Strategy as functional base for the workplace design.
Promote variable placement and alternative work situations.
Offer a diversity of spaces ranging in size and character.
Avoid one solution that fits all.
Design different functional spaces with changing ambiences following typological criteria to achieve a balanced mix.
Do not follow an eclectic design approach.