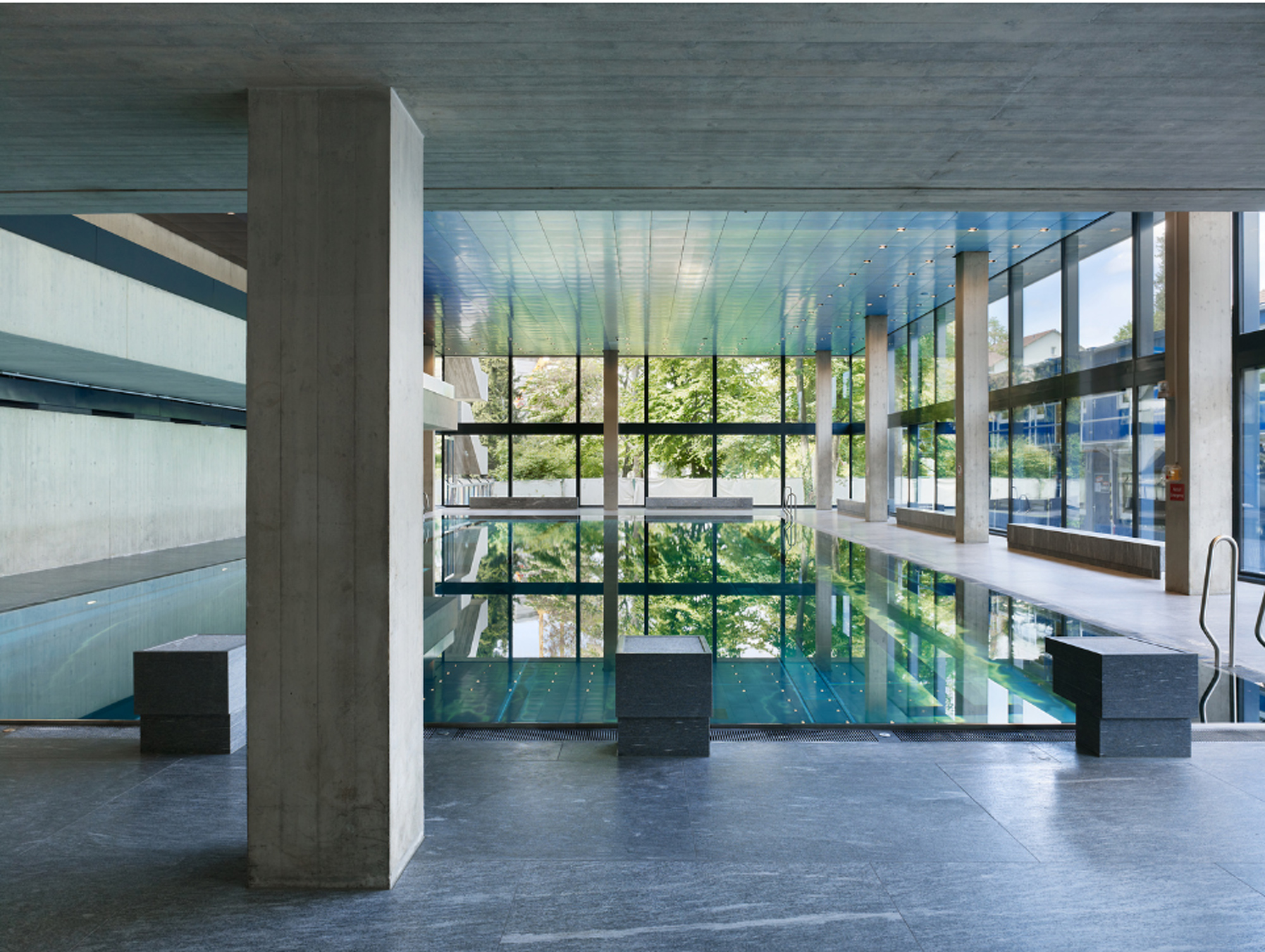 A great building must begin with the unmeasurable, must go through measurable means when it is being designed and, in the end, must be unmeasurable. Louis Kahn - Architect
Ceiling height, creating harmonious space
Proportion is about the relation between length, width, and height of a space. Define the minimum floor-to-ceiling height needed to support the user's well-being, including the amount of natural light, ventilation, and acoustic comfort. Ceiling height will also have an impact on the space's adaptability to different uses in the future.
Because ceilings cover large surfaces they have a strong impact in the perception of the space and in the overall atmosphere created. Not to forget the importance of environmentally friendly ceiling materials.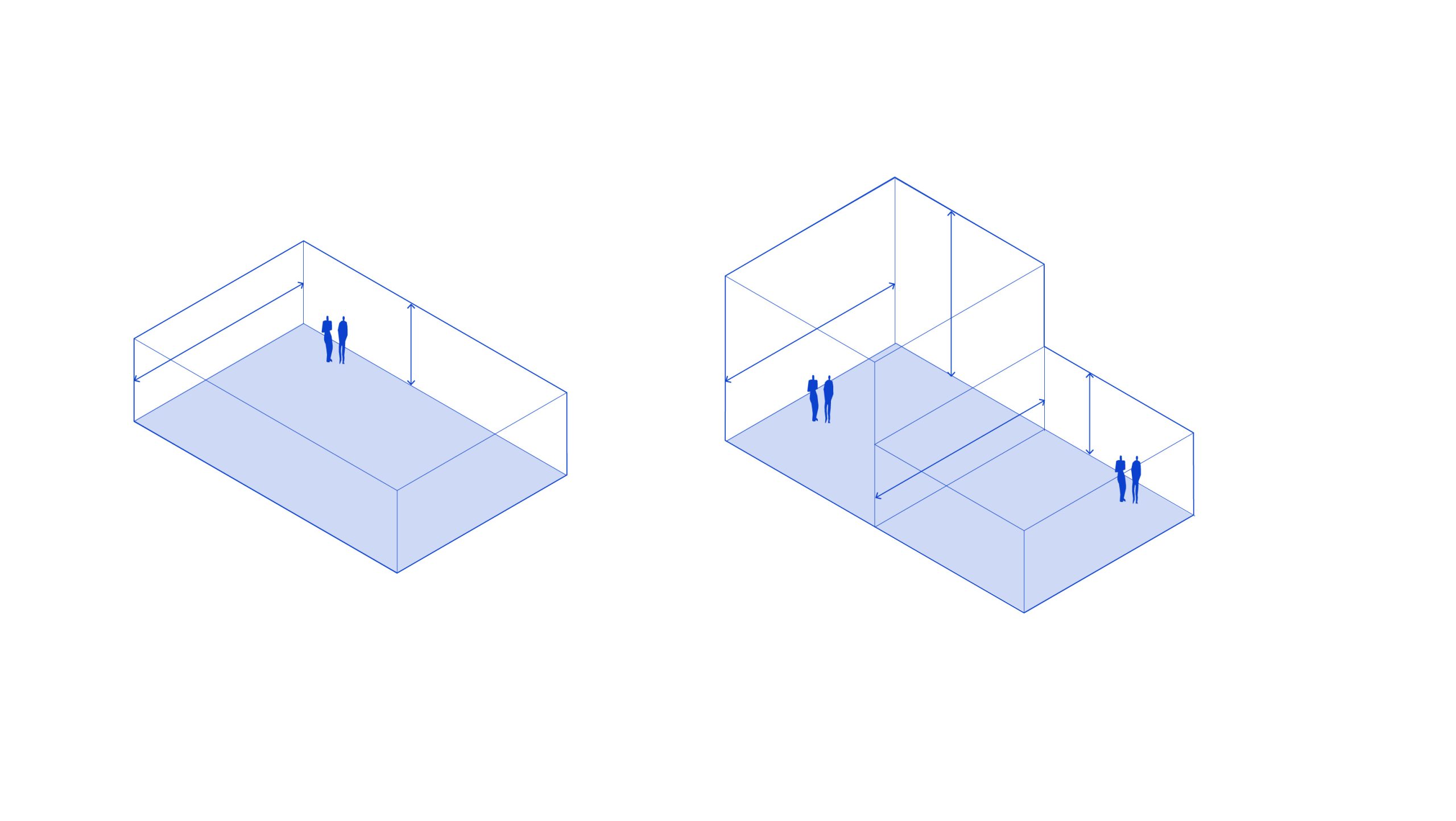 Balancing the space dimensions
Recommendations to achieve good proportions in large open spaces:
2.75m height for a floor area of no more than

100m2

3,00m height for a floor area up to

250m2

3,50m height for a floor area up to

400m2

4,00m height for a floor area of more than

400m2
Maximize height for a generous space feeling
Ceilings are one of the main players in articulating areas within a space or rooms within a room, to create a balanced spatial experience.
Consider diverse ceiling options based on the project requirements and existing conditions. Choose different ceiling solutions to highlight space hierarchy and character, always based on an overarching space concept. Look for consistency in the treatment of spaces according to typologies.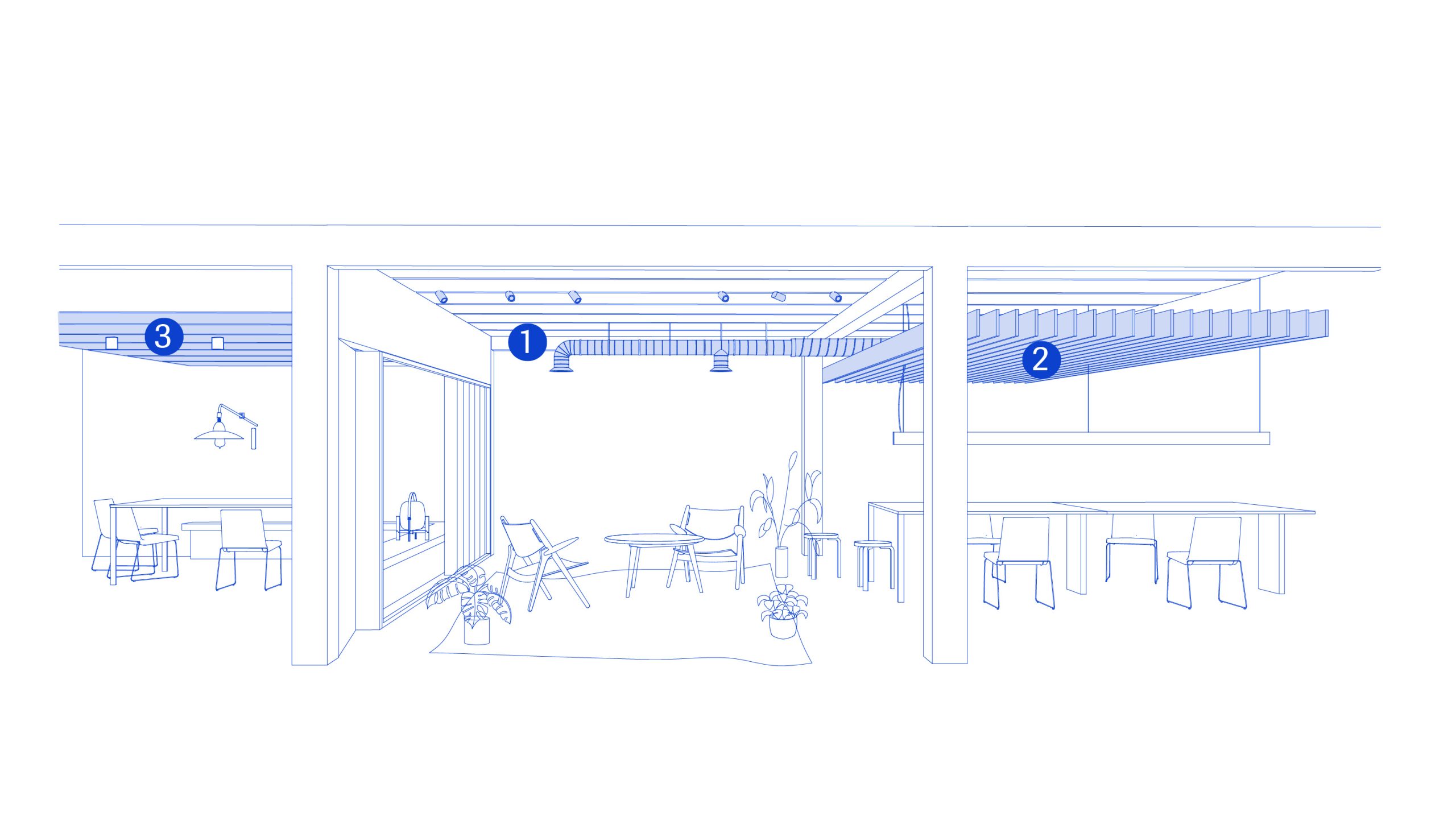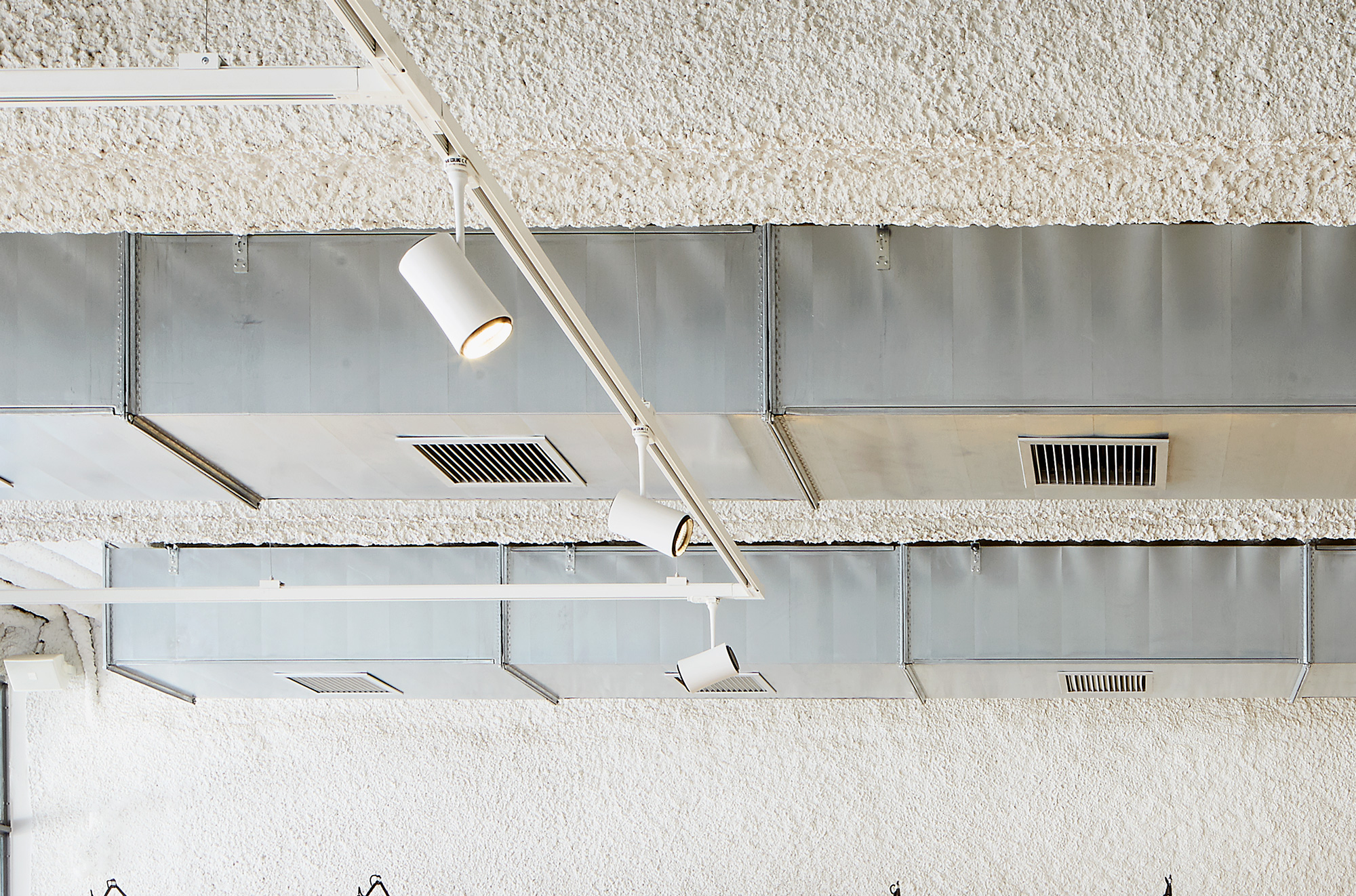 If the ceiling is a concrete slab, cable trays should be painted in ecru color and air ducts should remain unpainted.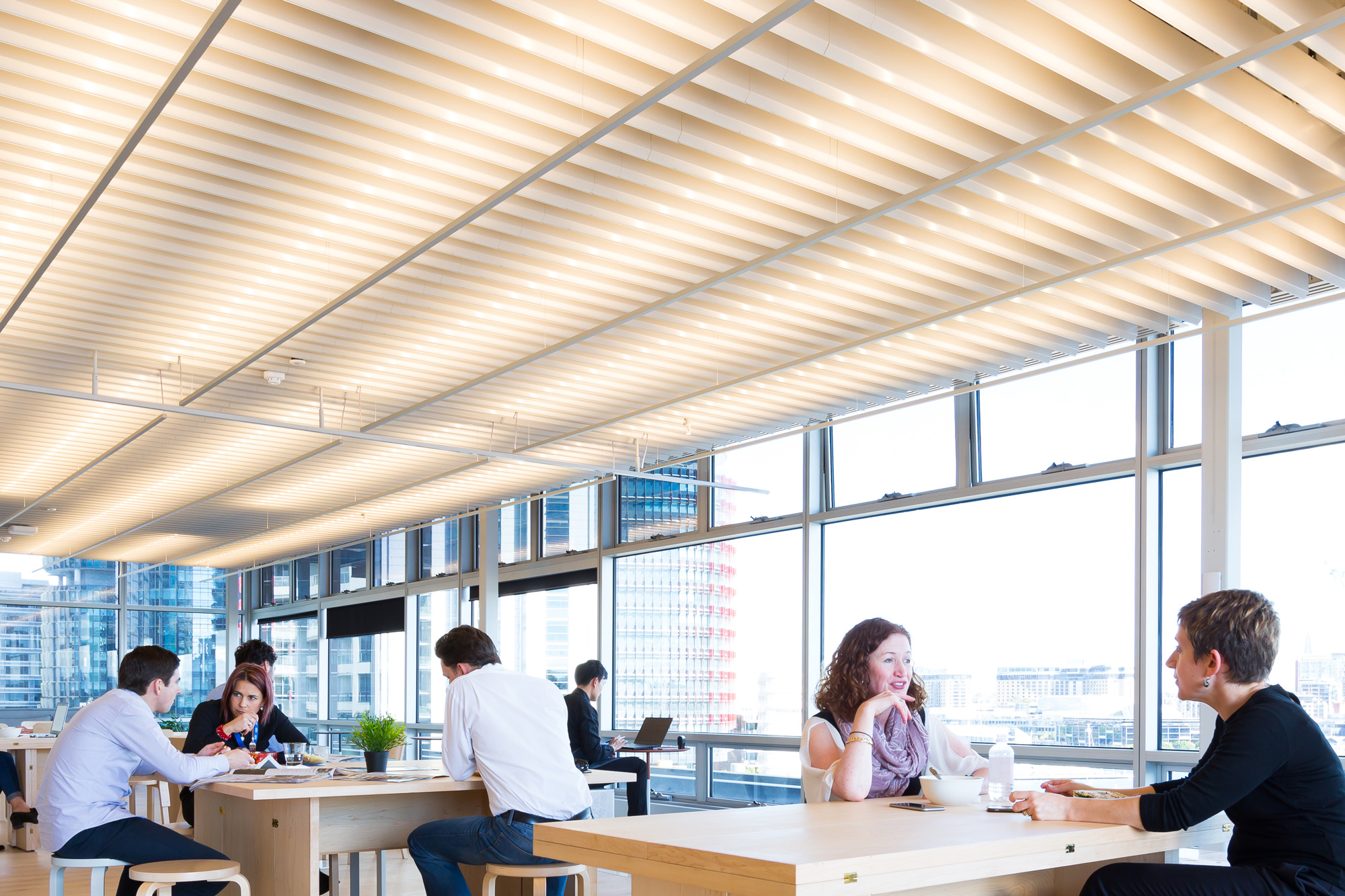 Layout together the lighting concept and ceiling rhythm for an integrated design and a consistent appearance.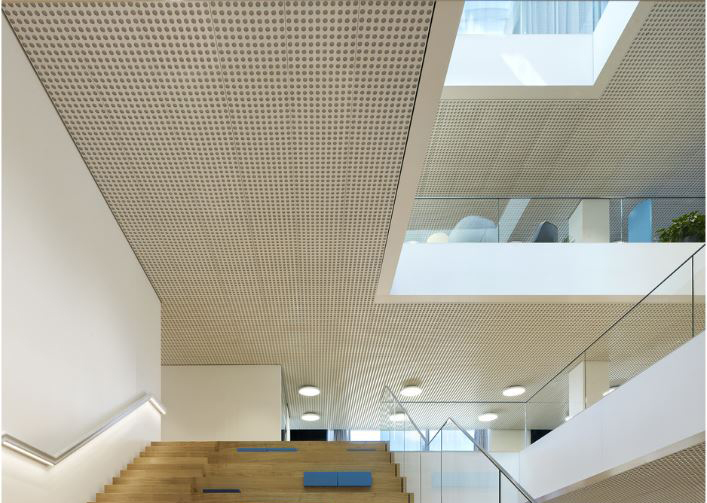 The colour of suspended ceilings should be tone-in-tone with the interior finishes.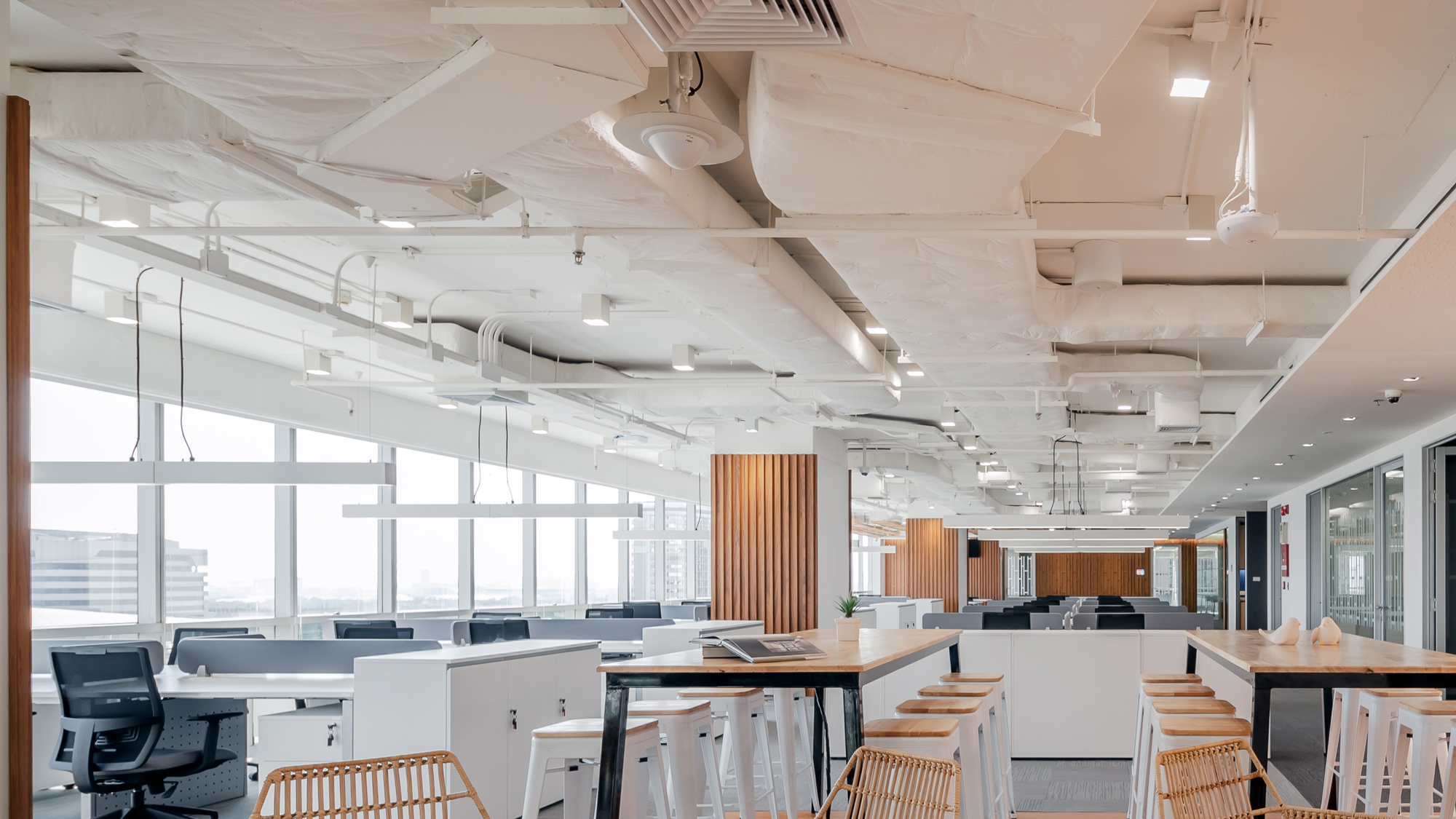 Visually unify the exposed installations in the room by painting them the same colour as the ceiling above.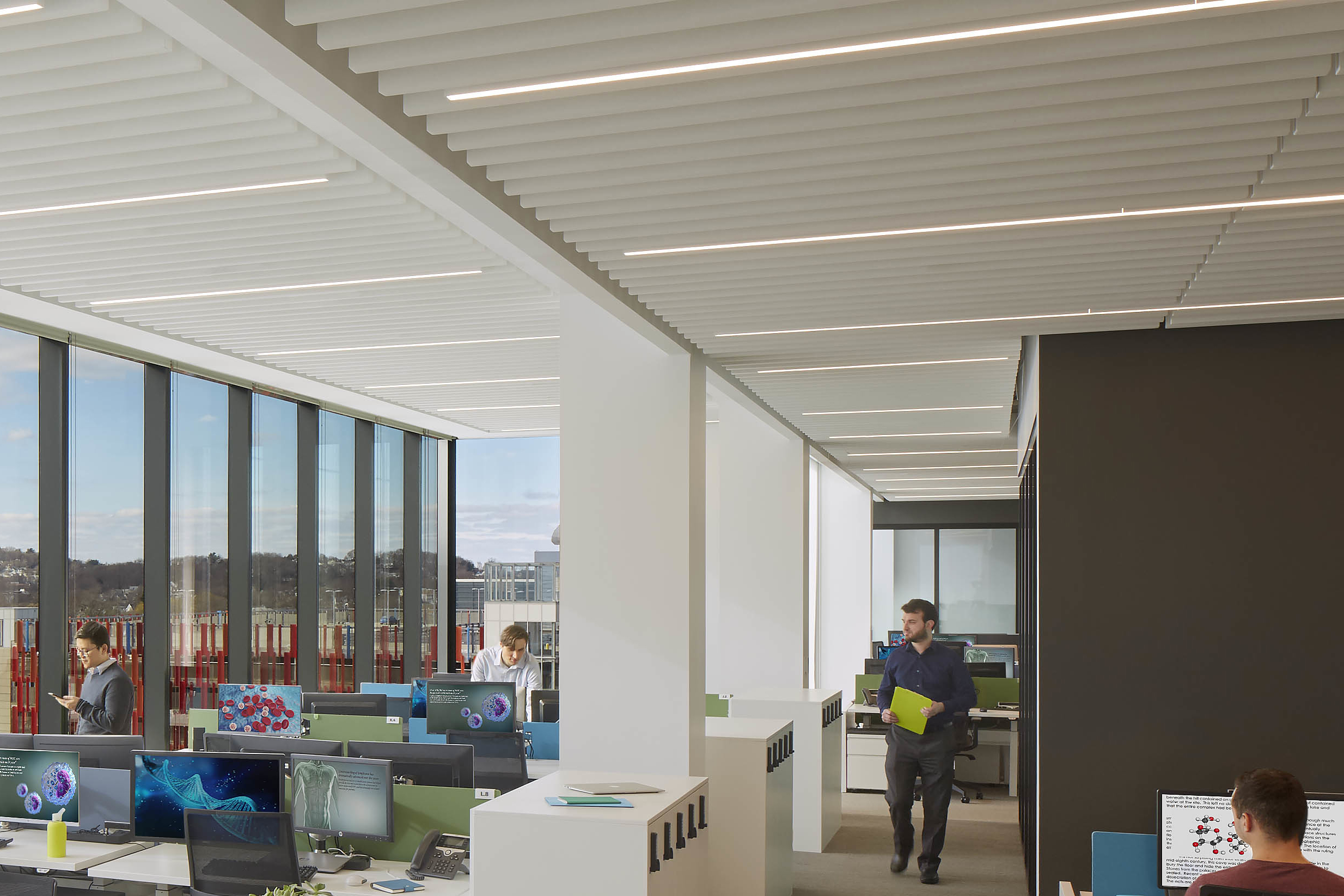 Permeable baffle ceiling rhythm should be congruent with structural elements and room dimensions.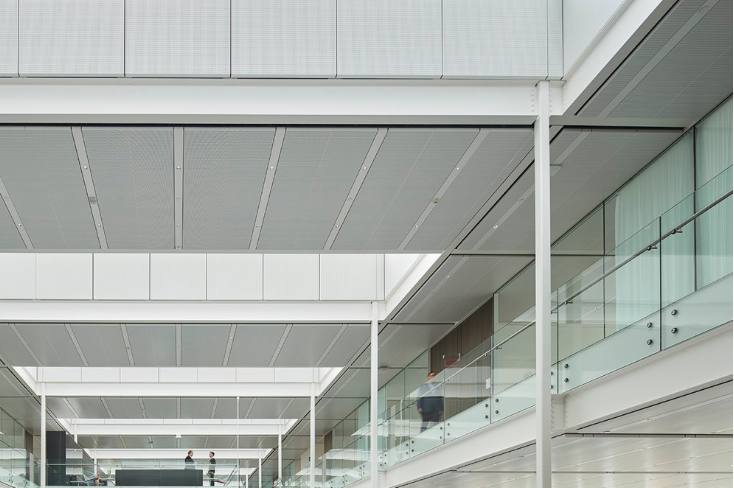 Use modular, rational criteria for the rhythm of lighting and installations, according to the building's structure.
Key to The right proportion
Maximize the height for a generous space impression.
Choose ceiling types according to a concept defined by space typologies.
Use modular lighting systems and rational layouts and rhythm, based on building structure.